DOORS General Assembly 2022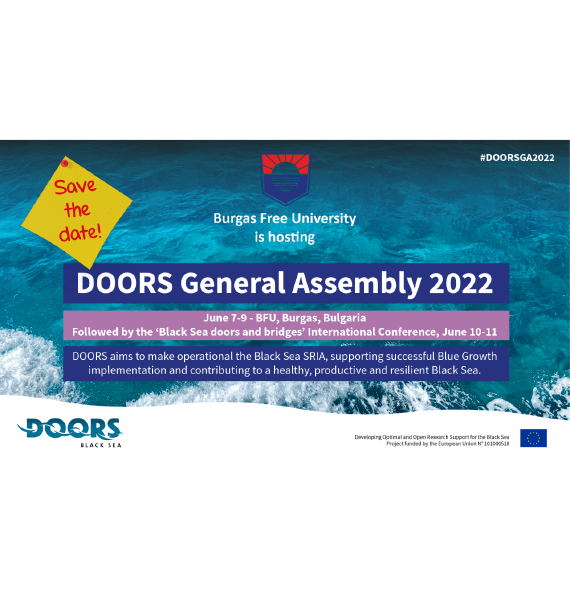 Burgas, Bulgaria, 7–9 June 2022.
After a very long year of working remotely on DOORS, we are all thrilled to be having our first major in-person General Assembly meeting, to be hosted by Burgas Free University on 7–9 June. For many of us, this is the first opportunity to meet colleagues face-to-face; something that is critical for a project like ours, in order to build those relationships and deliver real change for the Black Sea.
The meeting agenda will be available to download shortly.
"Black Sea doors and bridges" Event on June 10-11.
Following on from the General Assembly, DOORS is delighted to be participating in Burgas Free University's International Scientific Conference, "Black Sea doors and bridges" event on June 10-11. It's a fantastic opportunity to meet with colleagues to discuss innovation and investment in the Black Sea region, linked to the marine environment.
Download the flyer here for more information about the event.
Register for the event here.