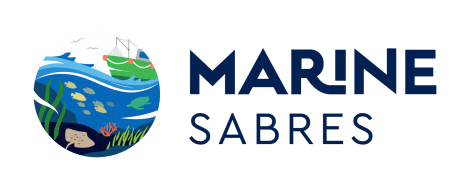 MARINE Systems Approaches for Biodiversity Resilience and Ecosystem Sustainability (MARINE SABRES).
The main goal of Marine SABRES is to co-design, co-produce, and co-deliver a straightforward Social-Ecological Systems framework (simple SES) to analyse, understand and solve marine environmental management problems in simple situations in which there are few activities and which are ideal for demonstrating systems approaches. In this, Marine SABRES will demonstrate bespoke interventions for the restoration and protection of coastal and marine biodiversity and ecosystem services.
Marine SABRES has received funding from the European Union's HORIZON.2.6 – Food, Bioeconomy Natural Resources, Agriculture and Environment programme under grant agreement ID 101058956.