PRESENTERS: Jan Reubens, Flanders Marine Institute, and Pieterjan Verhelst, Research Institute for Nature and Forest, Belgium.
Tracking individual fish gives insights into migrations and hopes to restore their habitats.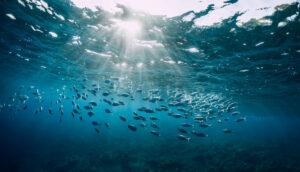 Transmitters implanted in fish trigger hydrophone receivers when the fish are within range. The data collected, as opposed to simple taxonomic occurrences, provide insights into how individual fish in their migrations react to obstacles such as wind farms at sea and fish passes in rivers, and provide evidence on how to optimally restore these damaged environments. In particular, the research hopes to understand and redress the decimation of eels in their annual heroic migration from the Sargasso Sea to Europe to breed.