PRESENTERS: Carmela Marangi, National Research Council, Italy, and Ismael Navas-Delgado, LifeWatch ERIC & University of Málaga, Spain.
Ailanthus altissima – the 'Tree from Hell' – is endangering flora and fauna in Protected Areas.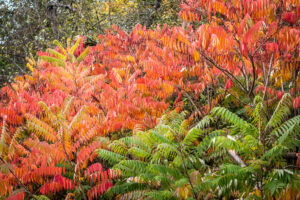 The Ailanthus altissima tree excretes toxins to displace other plants, reproduces with seeds and underground suckers, making it difficult to eradicate. Birds and mamals cannot nest near it. Carmela Marangi and Ismael Navas-Delgado speak about harmonising ground observations with satellite imagery in the LifeWatch ERIC virtual research environment to find ways to prevent its spread in the Alta Murgia National Park in southern Italy.