PRESENTERS: Katrina Exter, Flanders Marine Institute, Belgium, and Matthias Obst, University of Gothenburg, Sweden.
Assessing the impacts of invasive alien species on marine communities.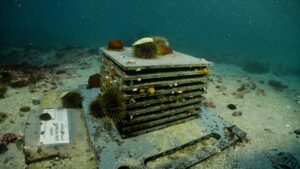 Whether they are naturally occurring or artificial, marine hard bottom habitats feature some of the most spectacularly diverse biological communities on the planet while providing key ecosystem services. Katrina Exter and Matthias Obst guide us to discover the European network of Autonomous Reef Monitoring Structures (ARMS) programme which is an early warning system to monitor the health of these endangered and crucial communities.