PRESENTERS: Mouna Rifi, National Agronomic Institute, Tunisia, and Irene Prete, University of Salento, Italy.
The Tunisian experience of combatting invasions of non-native crabs by commercialising them has lessons for Europe.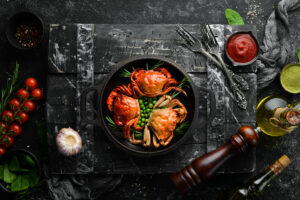 Besides the negative impacts of Invasive Alien Species on biodiversity, ecosystem services, food security and human well-being, the costs of managing these biological invasions reach an annual average of US$ 26.8 billion worldwide. However, in Tunisia, invasive crustaceans are being exploited for their commercial value: blue crab exports in 2021 reached 7,500 tonnes for a revenue value of €8 million. Similar government provision to help mitigate the invasion in Europe does not exist – yet!