PRESENTERS: Vasilis Gerovasileiou and Markos Digenis, Ionian University, Greece.
Marine caves in the Mediterranean are acknowledged as 'biodiversity reservoirs' and 'refuge habitats' of great conservation value. Each one is morphologically unique.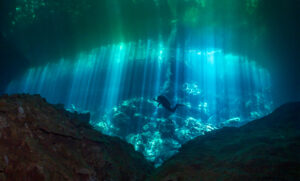 Surprisingly little is known about marine caves, except that they harbour high numbers of rare, cave exclusive, protected, and deep-sea species. Vasilis Gerovasileiou and Markos Digenis are scientific divers who compare the communities between caves with different morphologies and in different biogeographic areas of the Eastern Mediterranean Sea, using a standardised protocol in order to better understand marine cave ecosystems.