PRESENTERS: Ana Filipa Felipe, University of Lisbon, Portugal, and Christina Pavloudi,  Hellenic Centre for Marine Research, Greece. 
DNA analysis of river water indicates which species are invasive, which are native, and provides an early warning system.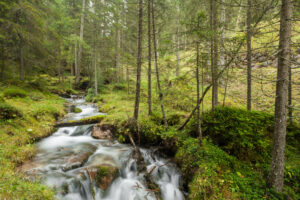 Populations of freshwater vertebrate species are declining dramatically across the world, which led Ana Filipa Felipe and Christina Pavloudi to analyse millions of DNA/RNA sequences in the LifeWatch ERIC cloud computing facilities – a process called Metabarcoding – to identify the taxa within the water samples and then pinpoint, with reference to open-source databases, which species are native and which are invasive.