PRESENTERS: Giorgio Mancinelli, University of Salento, Italy, and Antoni Huguet-Vives, Polder Knowledge, Belgium.
The Atlantic Blue Crab that has invaded the Mediterranean Sea is upsetting the environmental balance.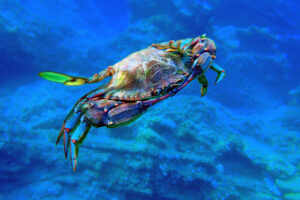 The worlds of field ecology and advanced data management come together in this tour of the Crustaceans workflow in the LifeWatch ERIC Virtual Research Environment, which integrates open-source datasets on the Atlantic Blue Crab, checks the location and taxa for accuracy and represents these occurrences as maps. The research uses stable isotope analysis to establish the trophic position of the species, that is, where it sits in the food web, to measure its impacts.