PRESENTER: Anca Hienola, Finnish Meteorological Institute, Finland.
Research Infrastructures integrate observations to understand the intricate puzzle of how Earth systems work.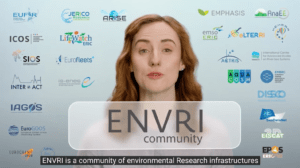 Studying the geosphere, hydrosphere, biosphere and atmosphere separately, we miss the inter-relationships. That's why Environmental Research Infrastructures work together to show the big picture of how complex Earth systems are interconnected. Linking across disciplines is the new way of doing science if we want to solve the biggest challenge of all, climate change.