PRESENTER: Guest podcaster – Federica Gerini, Scuola Internazionale Superiore di Studi Avanzati, Italy.
From Louisiana to Europe: the journey of a troublesome invasive alien crustacean, Procambarus clarkii.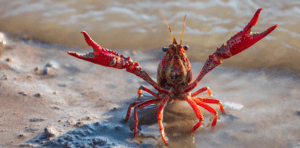 Louisiana Crayfish are some of the most invasive non-native species in the Mediterranean Sea. They can adapt to a wide range of environments, have a high reproductive rate and are omnivorous. Researchers are trying to understand how they interact with novel environments and native biota, so as to mitigate their impacts on native biodiversity, human activities and also on human health.