LifeWatch ERIC @ ERIC Forum Project Kick Off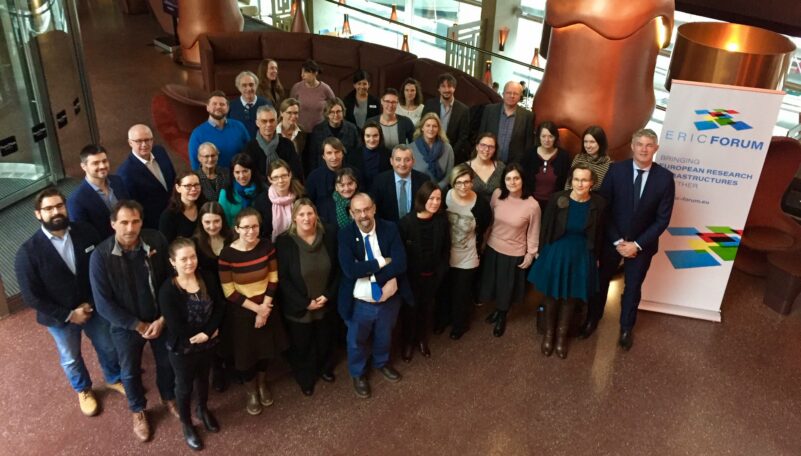 On 31st January and 1st February 2019, LifeWatch ERIC, together with other 22 European Research Infrastructures, gathered in Amsterdam for the kick off meeting of the ERIC Forum project. The initiative sees a strong commitment of our infrastructure, which hosted the 3rd ERIC Forum Meeting in Seville, 27-29 November 2018, on the invitation of LifeWatch ERIC Chief Technical Officer, Juan-Miguel González-Aranda, also past Chair of the ERIC Forum itself.
The meeting in Amsterdam marked the launch of this new project and was attended by both LifeWatch ERIC Chief Executive and Chief Technical Officers (Jesús Miguel Santamaría Ulecia and Juan-Miguel González-Aranda) who welcomed its official starting: "The ERIC Forum project and this meeting are a sign we are moving in the right direction, with the clear aim to empower the Forum becoming a common house and strong voice for all EU Research Infrastructures" says Juan-Miguel González-Aranda "LifeWatch ERIC is glad to be a promoter of this initiative and contribute to its success".
LifeWatch ERIC is co-leading WP6, together with ECRIN, working for the definition of the role of ERICs within the European research ecosystem and science policy, particularly in relation to the European Open Science Cloud EOSC-ERIC engagement, and Research and Innovation Smart Specialisation Strategy RIS connection.
For more information on the ERIC Forum project and kick off meeting, please view the official press release.