University of Salento
via prov. Lecce Monteroni sn,
73100 Lecce, Italy
Italy is one of the founders of LifeWatch ERIC and hosts its Service Centre. LifeWatch ERIC has always been strongly supported by the national scientific community, as well as regional and national institutions, since Italy is a biodiversity hotspot in Europe, with more than 57,400 animal and 6,500 plant species. Italian landscapes and protected areas are natural laboratories for biodiversity and ecosystem research.
The LifeWatch Italy webportal provides a networking interface for the biodiversity and ecosystem community, offering learning and training opportunities, semantic resources and data, ICT services & VREs, supporting research activities and science-based policymaking.
The Italian Ministry for Universities and Research (MUR) and the Italian National Research Council (CNR) lead the Italian contribution to LifeWatch ERIC and the activities of its distributed centre, in close cooperation with the Ministry for Environment, Land and Sea Protection.
Organised as a Joint Research Unit (JRU), LifeWatch Italy is coordinated by the department of Earth system science and environmental technologies of the CNR. The General Assembly and the Coordination and Management committees oversee its governance.
The JRU counts among its many members the most important institutions active in this domain, including the General Secretariat of the Presidency of the Republic (Castelporziano Presidential Estate), the National Academy of Sciences, the National Institute for Nuclear Physics, the National Institute of Oceanography and Applied Geophysics, the Anton Dohrn Zoological Station and the Mediterranean Agronomic Institute of Bari, as well as many universities, regional agencies and private bodies (please see here for the full list of members).
News from LifeWatch Italy
"The Blue Crab" Wins International Prix Italia Festival
Focused on sustainability, the 74th edition of the international Rai Festival of radio, TV and web productions took place from 4 – 8 October in Bari in southern Italy. The short film, realised by the students of University of Salento DAMS Filmmaking Laboratory in collaboration with LifeWatch ERIC, centres on the Blue Crab, an alien species that is increasingly replacing native species and changing the balance of the marine ecosystems in Europe. Readers familiar with LifeWatch ERIC's work will know that it spent its first five years focused on five validation cases on Non-indigenous and Invasive species in the development of its Virtual...
Second open access data paper published in the Biodiversity Data Journal
The "LifeWatch ERIC Collection of Data and Services Papers" published in the Biodiversity Data Journal is dedicated to the resources and assets developed, upgraded and used during the implementation of the Internal Joint Initiative (IJI), our flagship project focused non-indigenous and invasive species (NIS). Following the debut paper "An individual-based dataset of carbon and nitrogen isotopic data of Callinectes sapidus in invaded Mediterranean waters" (Di Muri et al.) in January, a second open-access data paper in this series was published on 20 October 2022, entitled "Individual and population-scale carbon and nitrogen isotopic values of Procambarus clarkii in invaded freshwater ecosystems" (Di Muri et al.). Freshwater ecosystems are amongst the most threatened habitats...
Semantic Synergies at the OntoPortal Alliance Workshop
At the end of September, members of the team from LifeWatch ERIC and LifeWatch Italy were in Montpellier, France, for the OntoPortal Alliance Workshop. The OntoPortal Alliance is a consortium of research and infrastructure teams (and one SME) dedicated to promoting semantic and ontology services—in science and more—based on the open, collaboratively developed OntoPortal open-source software. Teams in the Alliance develop and maintain several openly accessible semantic resource repositories. This includes BioPortal, the primary and historical source of OntoPortal code, but also AgroPortal, EcoPortal, MedPortal and MatPortal. The 2022 OntoPortal Alliance Workshop's main goal was to consolidate the OntoPortal Alliance organisation and...
Serious Games for Students of Sustainability
Next month, LifeWatch Italy and DiSTeBA (the ecology laboratory of the University of Salento) will be taking part in the 31st Conference of the Sea (XXXI Rassegna del mare) organised by Mareamico, an environmental protection and ecological agency. Together, they will be putting on an educational session for students aged 11–14, coordinated by Franca Sangiorgio of the LifeWatch Italy node. The Conference will take place in Gallipoli in the province of Lecce in southern Italy, and this year will revolve around the theme of 'Safeguarding Biological Resources and the Blue Economy'. In order to increase their awareness and understanding of sustainability issues, the students...
LifeWatch Italy in ParAqua Initiative to Investigate Algae-Parasite Interaction
In May this year, LifeWatch Italy was invited to join the COST Action CA20125 - Applications For Zoosporic Parasites In Aquatic Systems – ParAqua. The main aims of this project are to organise and coordinate an innovative and dynamic network of academia researchers, industries, and water management authorities to advance and apply knowledge and expertise on zoosporic parasites (i.e. aquatic fungi and fungi-like microorganisms) and the relation with their hosts in natural ecosystems and industrial algal biotech production.  Among the ParAqua objectives, specific task of WG1 and WG2 is to compile and integrate a database on zoosporic parasites across Europe...
Environmental Education as a Tool for Teaching Inclusivity
On 31 May 2022, at the Palazzo Marchesale of the Municipality of Melpignano, the closing event of the activities between schools and universities of the project "young sustainability ambassadors: Environmental education as a tool for teaching inclusivity" took place, funded by the University Consortium Interprovincial Salentino (Proposing body: Municipality of Melpignano, Executive Body: University of Salento, Department of Biological and Environmental Sciences and Technologies and Department of History, Society and Human Studies). The meeting was attended by: Valentina Avantaggiato, Mayor of Melpignano; Corrado De Concini, President of the National Academy of Sciences called XL; Rossano Ivan Adorno, Delegate for Human...
ENVRI Community International Summer School is back in person!
We are delighted to announce the 2022 edition of the ENVRI Community International Summer School. And this summer, we are back in person! The Summer School, now at its fifth edition, is organised by ENVRI-FAIR and LifeWatch ERIC and will take place in Lecce, Italy, from 10–15 July. This edition's title is "Road to a FAIR ENVRI-Hub: Designing and Developing Data Services for End Users", and it will cover topics such as user interfaces, packaging of services, reusability and validation of services, and building and supporting networks through the lens of the ENVRI-Hub approach. This School is therefore mainly aimed...
Introducing the EBES Master's Diary
In the Spring Term of 2022, LifeWatch ERIC will be funding a three-month internship abroad for three students, Martina, Marco and Ludovico, of the e-Biodiversity and Ecosystem Sciences Master's degree (EBES) at the University of Salento, which is supported by LifeWatch ERIC. Thanks to this dedicated LifeWatch ERIC internship programme, the students will be going to the Ionian University in Corfu, where they will be given the chance to apply the skills they have developed during their studies, carrying out research for their dissertations and gaining experience in the university labs. Individually, Martina, Marco and Ludovico will be focusing on using text mining to extract information on spatial and ecological traits of...
International Women's Day 2022: Emilia Chiancone
For International Women's Day 2022, we at LifeWatch ERIC are putting eight scientists in the spotlight. Each of the LifeWatch ERIC member states has proposed a figure who has broken boundaries over the course of her lifetime, and is an inspiration to younger generations looking to pursue a career in STEM. As we explored in the podcast we recorded for The International Day of Women and Girls in Science, women are still underrepresented in various scientific fields, such as engineering, computer science and AI. Additionally, scientific research in general is not only unbalanced in terms of composition (33% female) but...
Waterfowl Dataset on LifeWatch Italy portal
This news item was originally published on LifeWatch Italy. A dataset on waterfowl has been published on the LifeWatch Italy portal. Populations of herons and egrets in north-western Italy increased considerably from 1972 to 2000, but then the positive trend started reversing – this change was detected thanks to a 50-year monitoring programme on the nesting populations of 12 species of colonial aquatic birds (Families Ardeidae, Phalacrocoracidae, Plataleidae, Threskiornithidae). The study represents the longest census programme ever carried out in Italy, and one of the most extensive in Europe, comprising an area of 58,000 km2. The researchers from University of Pavia,...
Debut open access paper published in the Biodiversity Data Journal
The "LifeWatch ERIC Collection of Data and Services Papers" published in the Biodiversity Data Journal is dedicated to the resources and assets developed, upgraded and used during the implementation of the Internal Joint Initiative (IJI), our flagship project focused non-indigenous and invasive species (NIS). The first open-access data paper in this series was published on 25 January 2022, entitled "An individual-based dataset of carbon and nitrogen isotopic data of Callinectes sapidus in invaded Mediterranean waters" (Di Muri et al.). The paper presents compiled datasets of isotopic signatures of the Atlantic blue crab and its prey in invaded coastal and transitional habitats. The analysis of these data can be used...
Research Grants at University of Salento
The University of Salento (Puglia, Italy) has published a number of calls for applications for research grants, in association with LifeWatchPLUS and LifeWatch Italy. These include: "Development of geospatial models supporting web services for the study of biodiversity and ecosystem change scenarios" (21/01/22)"Semantic technologies for biodiversity and ecosystem research to support the LifeWatchPLUS distributed Data Centre and the LifeWatch ERIC community" (16/01/22)"Multimedia developments for biodiversity and ecosystem research" (21/01/22) Please see the LifeWatch Italy Jobs page for more information. To see opportunities available with LifeWatch ERIC, click here.
LifeWatch ERIC Executive Board members to speak at the 'XXX° Rassegna del mare'
From 21 – 24 October, the Italian city of Gallipoli will host the XXX° Rassegna del mare (30th Festival of the Sea), organised by MareAmico, with the patronage of the Italian National Research Council and the contribution of several LifeWatch ERIC experts, scientists and representatives. This edition, which will be held in-person in compliance with anti-Covid regulations, will be based on the topic "Recognition and protection of the sea and marine resource management". With a range of activities taking place, the goal of the event is to raise awareness among institutions (the EU, competent ministries, the Puglia Region and local...
EcoLogicaMente
The EcoLogicaMente platform, developed by LifeWatch Italy in partnership with the Italian Society of Ecology (SItE) and University of Salento (UniSalento), is a web-based tool launched in 2021 to allow visitors to explore a broad range of issues in the field of ecology. Primarily addressed to Italian school students and teachers, from Primary through to High School, the in-depth topics contain various types of material including texts, videos, presentations, live lessons, games, questionnaires, and practical activity sheets for work in the field or in the laboratory. The EcoLogicaMente study topics and materials have been compiled by university professors and experts...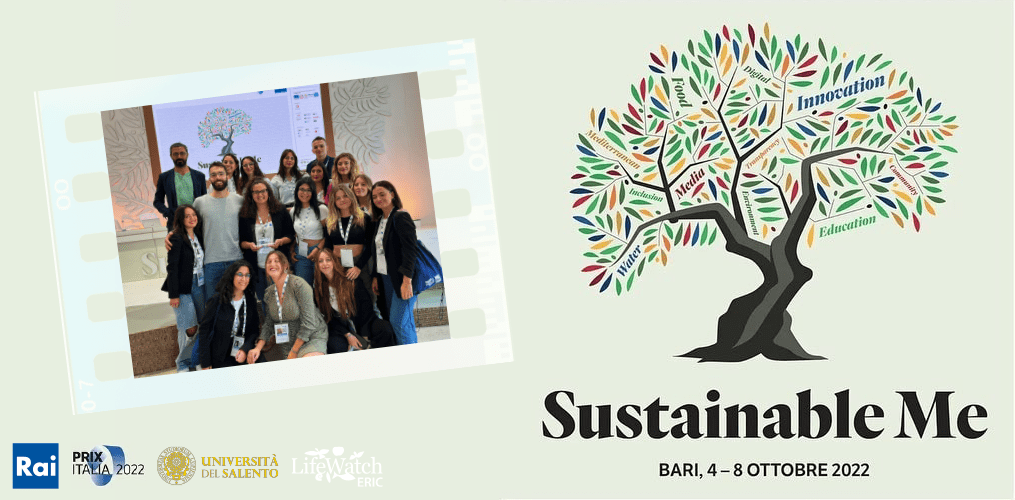 Focused on sustainability, the 74th edition of the international Rai Festival of radio, TV and web productions took place from 4…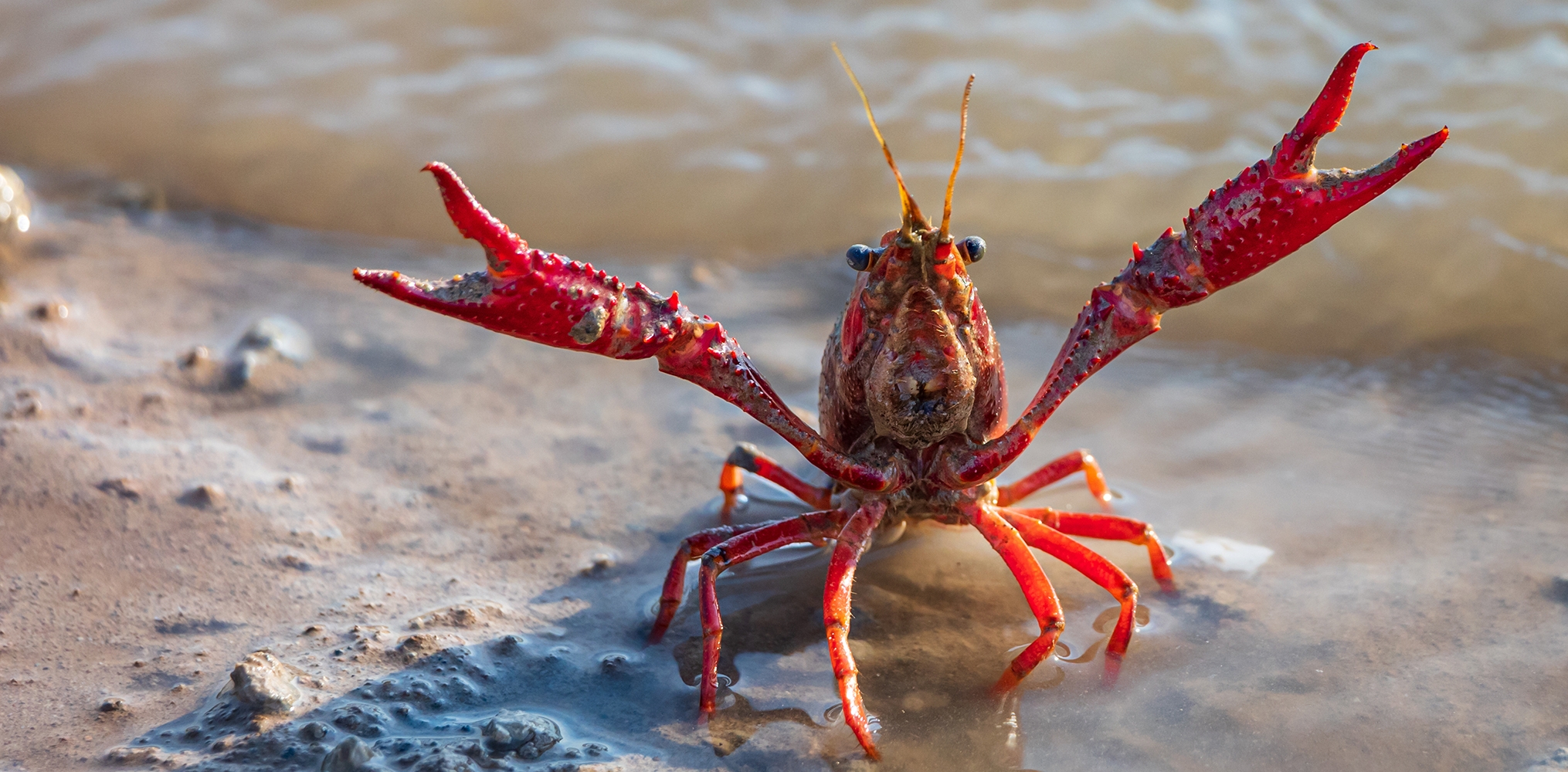 The "LifeWatch ERIC Collection of Data and Services Papers" published in the Biodiversity Data Journal is dedicated to the resources and assets developed,…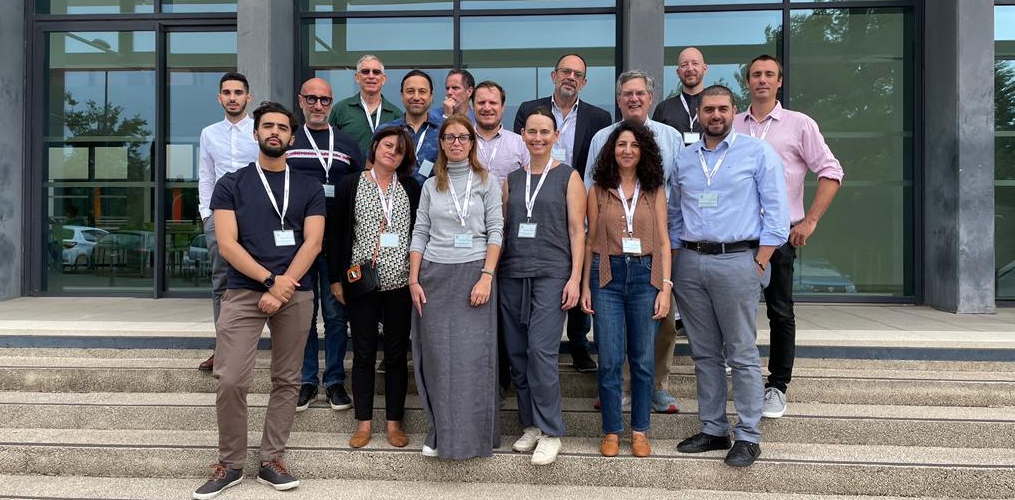 At the end of September, members of the team from LifeWatch ERIC and LifeWatch Italy were in Montpellier, France, for…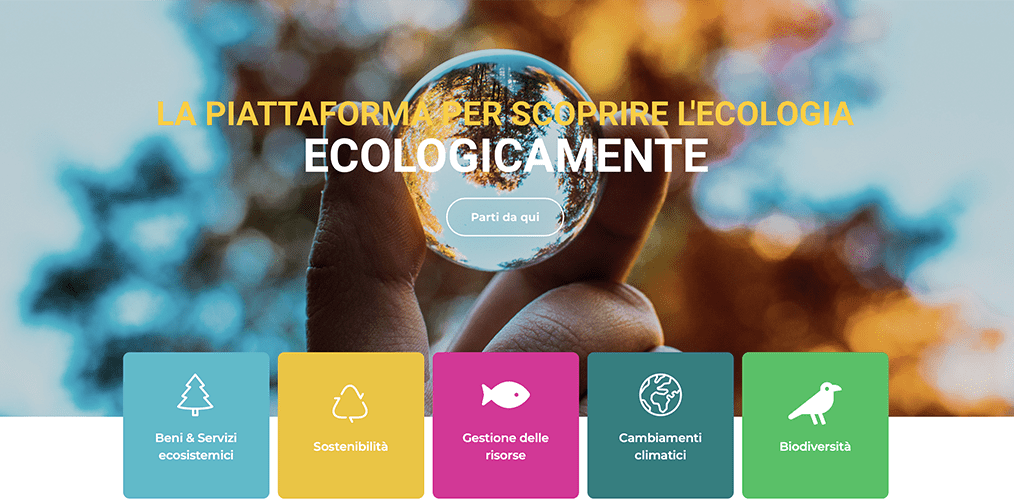 Next month, LifeWatch Italy and DiSTeBA (the ecology laboratory of the University of Salento) will be taking part in the 31st Conference of…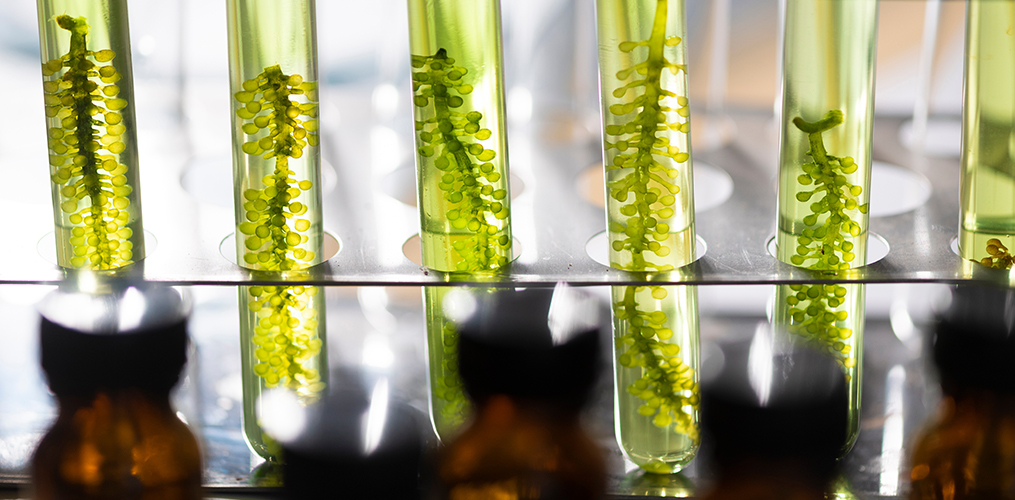 In May this year, LifeWatch Italy was invited to join the COST Action CA20125 – Applications For Zoosporic Parasites In…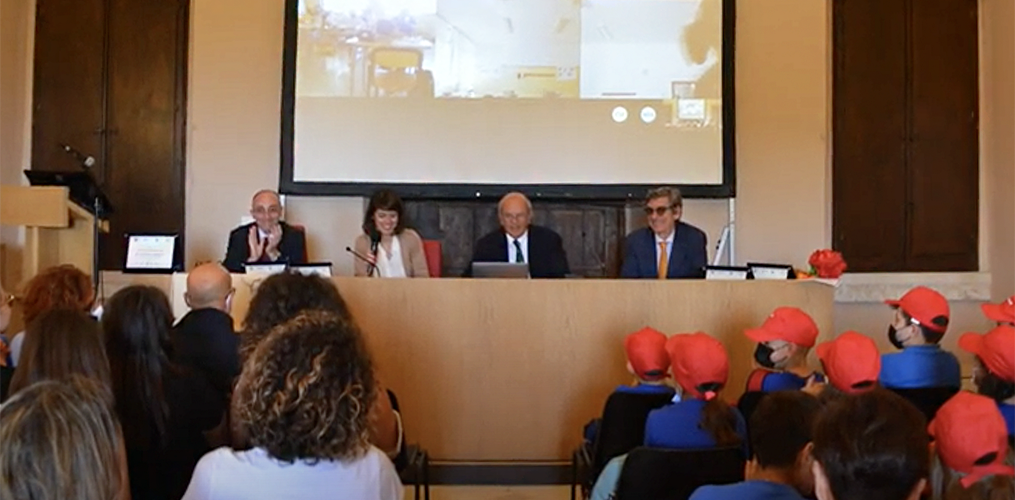 On 31 May 2022, at the Palazzo Marchesale of the Municipality of Melpignano, the closing event of the activities between…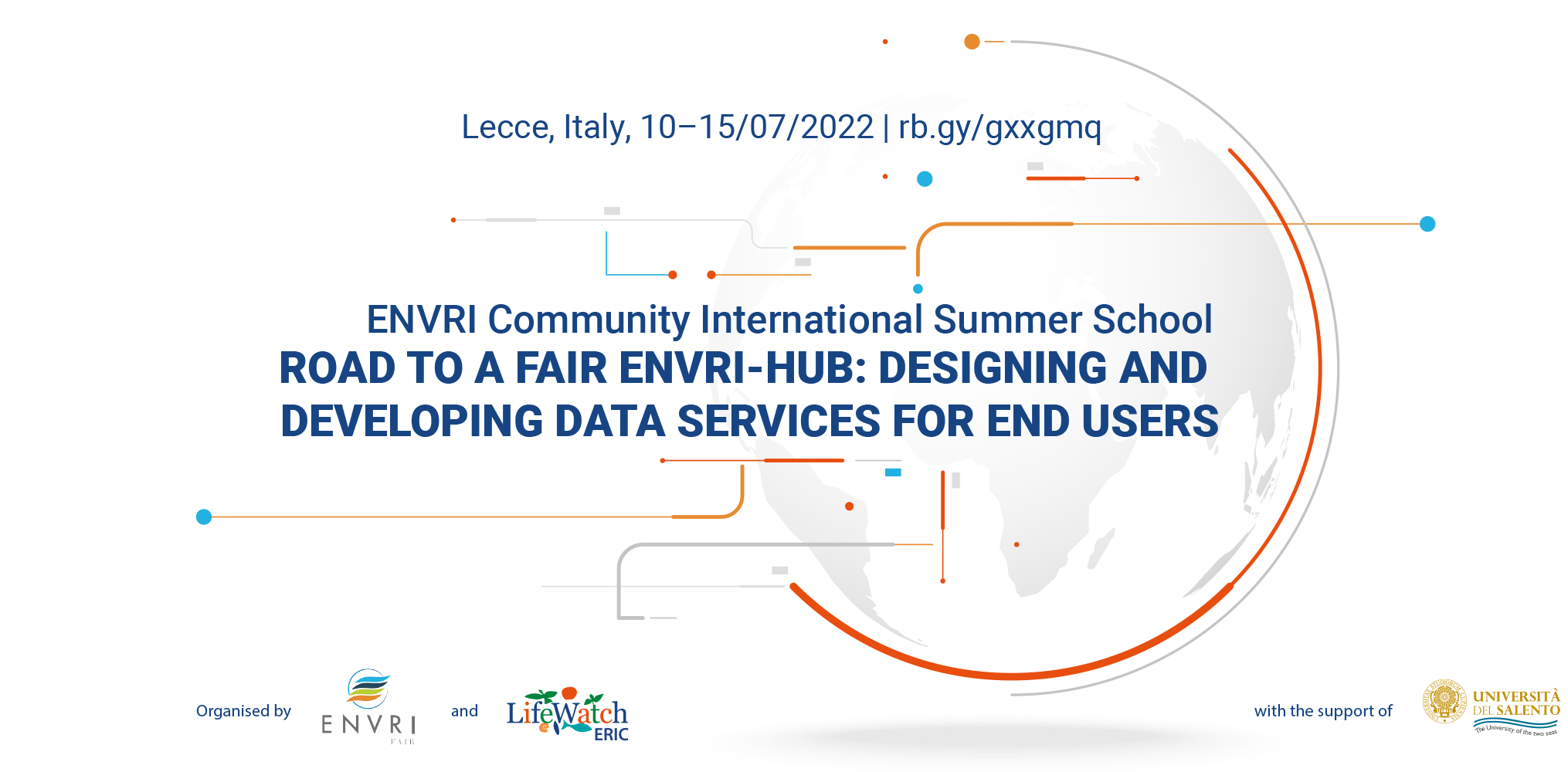 We are delighted to announce the 2022 edition of the ENVRI Community International Summer School. And this summer, we are…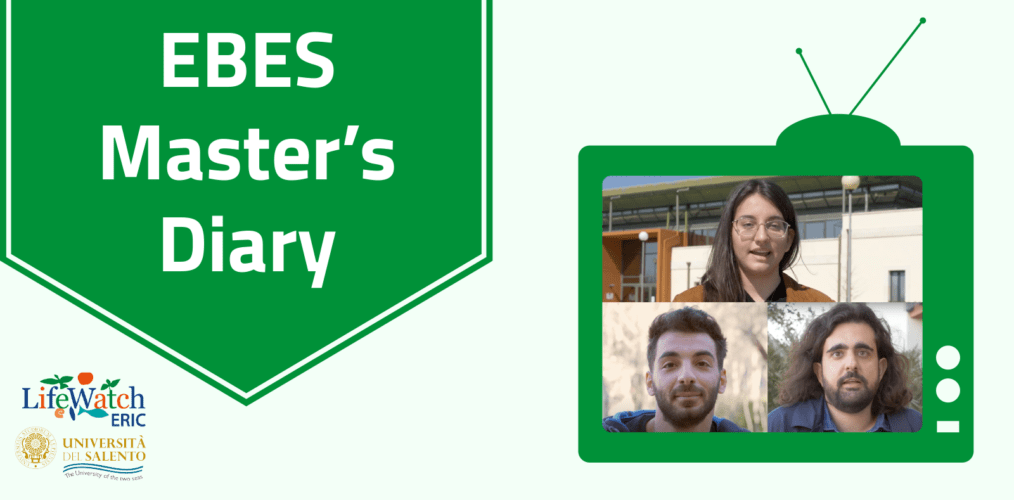 In the Spring Term of 2022, LifeWatch ERIC will be funding a three-month internship abroad for three students, Martina, Marco and Ludovico, of the…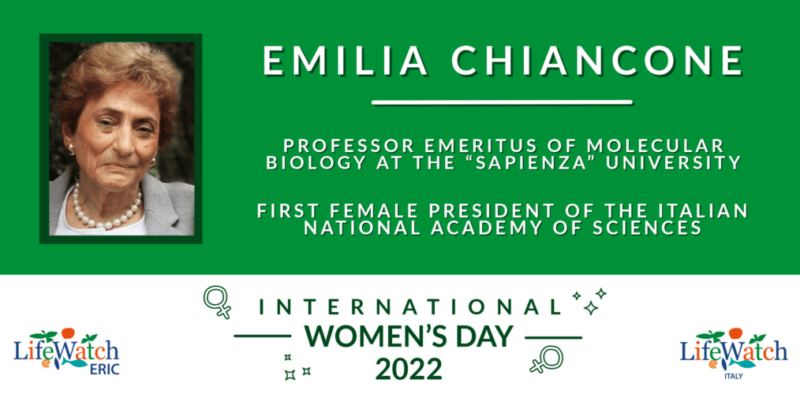 For International Women's Day 2022, we at LifeWatch ERIC are putting eight scientists in the spotlight. Each of the LifeWatch…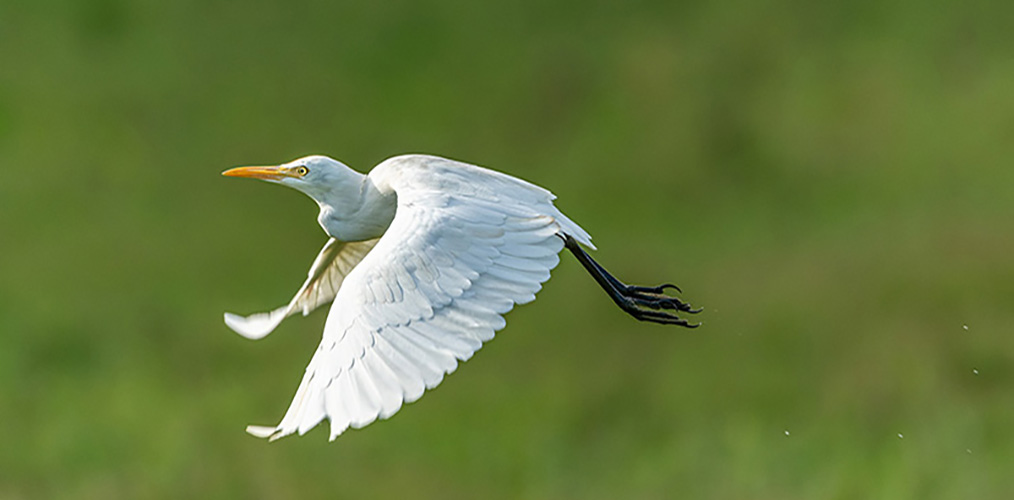 This news item was originally published on LifeWatch Italy. A dataset on waterfowl has been published on the LifeWatch Italy…