Voices of Women at LifeWatch ERIC for International Women's Day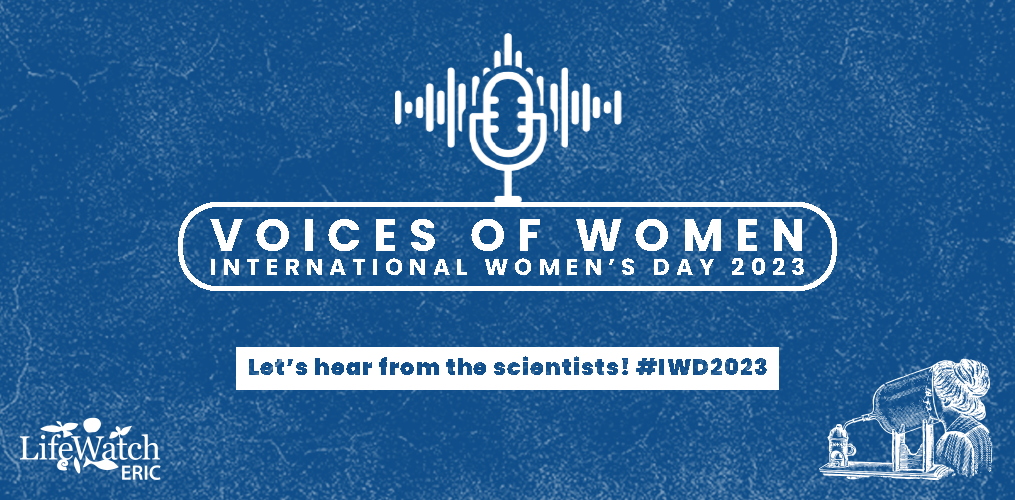 In preparation for this year's International Women's Day, LifeWatch ERIC International Gender Officer, Africa Zanella, had a clear request: amplify women's voices. As explored in the "Gender, Equity and Research" campaign for last year's International Day of Women and Girls in Science, statistically, we know that while more women than ever are getting involved in STEM, there are significant obstacles still to overcome for women in research.
In light of International Women's Day 2023, we have therefore created a podcast miniseries specifically dedicated to learning more about authentic experiences of women working in LifeWatch ERIC fields of interest. We asked scientists from our eight member states to talk candidly about their work and experience. The guests were invited to speak in pairs, which produced spontaneous and insightful conversations on these topics, facilitated by LifeWatch ERIC podcast host, Julian Kenny. Being of all ages and hailing from a diversity of backgrounds, the end result produced is an enriching range of experiences and contemporary points of view of women working in research today. Listening to their voices, our eyes are opened to their contribution to society, to science, and the potential offered by the European Union's Gender Equality Strategy, which LifeWatch ERIC actively supports and incorporates into its everyday work life.
The guests featured in "Voices of Women" are:
The episodes will be released over the course of the week beginning 6 March and will be consolidated with an overview and considerations from LifeWatch ERIC International Gender Officer, Africa Zanella, interviewed by Chief Communication Officer, Sara Montinaro, to be released on 8 March (International Women's Day). This podcast will examine the progress of the infrastructure as a whole in terms of achieving gender sustainability and equity, a year on from the appointment of LifeWatch ERIC's International Gender Officer, and explore future plans to continue the commendable and tangible work that she has already set in motion.
The podcasts are available here below. They can also be found on Spotify, Google, Apple, and Amazon.