Institute of Marine Biology, Biotechnology & Aquaculture,
Hellenic Centre for Marine Research, Thalassokosmos,
Former US Base at Gournes, 71003, Crete, Greece
LifeWatch Greece fulfils the vision to establish the biodiversity Centre of Excellence for South-eastern Europe, by: (a) Allying all the Greek scientific human potential working on biodiversity data and data observatories; (b) Paving the way for the development of complex virtual domains through a number of background e-Services; (c) Developing a number of virtual labs (vLabs) as a contribution to LifeWatch ERIC; (d) Building capacity at the national level through a network of activities; (e) Disseminating information, scientific knowledge and experience gained to the public.
Download the leaflet to find out more about LifeWatch Greece.
Information on the organisation structure and on the nature, composition and members of the LifeWatch Greece RI is publicised on the webpages of the RI:
Some pages are only available for logged-in users.
News from LifeWatch Greece
Bioinspired robots in Lecce: MAPWORMS Plenary meeting
Micro-CTvlab and MedOBIS Repository were present at the plenary meeting of the MAPWORMS project in Lecce, on 15-16 May 2023. MAPWORMS is a Horizon Europe project which aims to propose robots that are inspired by simplified forms of marine Annelida, able to perform tasks in response to environmental stimuli, thus adapting to the working environment with a shape-morphing strategy with unique features in terms of powering and eco-friendliness. Micro-computed tomography (micro-CT) is being used to visualize the morphological and anatomical features of the annelids. These data will also be used to create a virtual gallery in the Micro-CTvlab, a virtual...
The LifeWatch Community Platform is here!
Roll up, roll up! LifeWatch followers and collaborators are cordially invited to the grand unveiling of the LifeWatch Community platform, now openly available to everyone! Who should become a member? Well, if you're interested in biodiversity and ecosystem research, then you should! The content of the Community platform will be widely shaped by its members, allowing them to create and contribute to forums, add opportunities, jobs and events of interest to the community, and hold meetings and collaborative brainstorming together with other members. These features are particularly well-suited to the needs of partners involved in European projects focused on biodiversity,...
Voices of Women at LifeWatch ERIC for International Women's Day
In preparation for this year's International Women's Day, LifeWatch ERIC International Gender Officer, Africa Zanella, had a clear request: amplify women's voices. As explored in the "Gender, Equity and Research" campaign for last year's International Day of Women and Girls in Science, statistically, we know that while more women than ever are getting involved in STEM, there are significant obstacles still to overcome for women in research. In light of International Women's Day 2023, we have therefore created a podcast miniseries specifically dedicated to learning more about authentic experiences of women working in LifeWatch ERIC fields of interest. We asked scientists...
LifeWatch Greece integrated into GOOS Biology and Ecosystems GeoNode
The LifeWatch Greece national node, led by HCMR, hosts a large and continuously updated database with biodiversity data collected from monitoring projects throughout the Mediterranean (MedOBIS). As of September, it has been integrated as a layer of GeoNode BioEco Portal as a monitoring project for Greek Bioversity. The GOOS BioEco Portal is a publicly available tool to monitor the status of the marine biological observing system. The GEONODE is the back-end interface where registered users can upload, edit and manage their monitoring program details including which EOVs (Essential Ocean Variables) and EBVs (Essential Biodiversity Variables) are monitored; spatial and temporal...
LifeWatch Greece launches Marine Creatures Citizen Science platform for Nautilos project
The Institute of Marine Biology, Biotechnology and Aquaculture at the Hellenic Centre for Marine Research –coordinator of the LifeWatch Greece node– has launched a new citizen science platform for the Horizon2020 project, Nautilos. Using the software Zooniverse, they have called their platform for Nautilos Marine Creatures, at the service of citizen scientists everywhere. The aim of the project is to help identify the sessile and often unnoticed benthic communities living on hard substrates using high-definition underwater images from artificial reefs, ports and natural sea caves. Morphological characters can be used to identify the taxonomic groups of these sophisticated marine communities. If you...
In Athens for the EOSC Future Consortium Meeting
The EOSC Future General Assembly and Consortium Meeting took place on 5–6 July 2022 at the Royal Olympic Hotel, Athens. The meeting gathered the consortium partners, in person and remotely, and was a crucial moment to assess the first 18 months of work, align technical and non-technical milestones, and coordinate the steps ahead to ensure the success of project activities. EOSC Future is an EU-funded H2020 project that is implementing the European Open Science Cloud (EOSC), which will give European researchers access to a fully operational web of data and related services founded on FAIR protocols, principles and standards for accessing interoperable datasets. Several members of...
Introducing the EBES Master's Diary
In the Spring Term of 2022, LifeWatch ERIC will be funding a three-month internship abroad for three students, Martina, Marco and Ludovico, of the e-Biodiversity and Ecosystem Sciences Master's degree (EBES) at the University of Salento, which is supported by LifeWatch ERIC. Thanks to this dedicated LifeWatch ERIC internship programme, the students will be going to the Ionian University in Corfu, where they will be given the chance to apply the skills they have developed during their studies, carrying out research for their dissertations and gaining experience in the university labs. Individually, Martina, Marco and Ludovico will be focusing on using text mining to extract information on spatial and ecological traits of...
International Women's Day 2022: Despoina Vokou 
For International Women's Day 2022, we at LifeWatch ERIC are putting eight scientists in the spotlight. Each of the LifeWatch ERIC member states has proposed a figure who has broken boundaries over the course of her lifetime, and is an inspiration to younger generations looking to pursue a career in STEM. As we explored in the podcast we recorded for The International Day of Women and Girls in Science, women are still underrepresented in various scientific fields, such as engineering, computer science and AI. Additionally, scientific research in general is not only unbalanced in terms of composition (33% female) but...
LWGreece Research Infrastructure Data Services
The Hellenic Centre for Marine Research (HCMR) is working on the enhancement of the LifeWatchGreece Research Infrastructure (LWGreece RI) Data Services. The purpose of these activities is to provide end-users with a user-friendly service, enabling them to search and access (meta)data from two sources, Micro-CT vLab and IPT MedOBIS. The activities are divided into three major categories: (a) design and implementation of facilities for harvesting data (b) data modelling and semantic data transformation activities, and (c) updates and enhancements of the Data Services of the LWGreece RI. More details of these activities are given below: A set of supporting services and tools have been...
Explainers: the Micro-CT vLab
The Micro-CT vLab is a virtual laboratory which is hosted in the Hellenic Centre for Marine Research (HCMR) and was initially established during the ESFRI LifeWatchGreece Research Infrastructure. This virtual lab offers users access to virtual galleries of various samples which can be displayed and downloaded through a web application. This tool has been updated over the Elixir-GR, BIOIMAGING-GR and Synthesys+ projects with the addition of several new features. Firstly, the Micro-CT vLab has now been upgraded to Drupal version 9. A series of micro-CT datasets from medical to biological studies can be uploaded in order to be stored and disseminated. Furthermore, the Micro-CT vLab...
LifeWatch ERIC CEO at the Ionian University
On 23–24 November 2021, LifeWatch ERIC CEO, Christos Arvanitidis, travelled to the Ionian University in Zakynthos (Greece) to deliver three lectures to Bachelor's degree students at the University's Department of the Environment. Dr Arvanitidis gave three in-person lectures; the first presented the research infrastructure LifeWatch ERIC and its unique position at the service of the biodiversity and ecosystem research community, the second covered examples on the international, European and national legal framework of the sea, whilst the third demonstrated how LifeWatch ERIC can help scientists working on lagoonal biodiversity and ecosystem dynamics. Dr Arvanitidis himself is a marine scientist and Research Director at the Hellenic Centre for Marine Research, where he helped to form the national...
LifeWatch ERIC CEO and CTO Inspire at 'Inspirational Event 2021'
Inspirational Event 2021, powered by Advance Services, took place at Heraklion (Crete) on 15 and 16 November. Its purpose was to bring together successful and distinguished professionals to give half-hour talks, passing on their knowledge, experiences and advice to an audience consisting of executives and entrepreneurs of the local community. Alongside LifeWatch ERIC Executive Board members, Dr Juan Miguel Gonzalez-Aranda (LifeWatch ERIC CTO & Head of its ICT-Core) and Dr Christos Arvanitidis (LifeWatch ERIC CEO), spoke Dr George Bruseker (Takin Solutions CEO), Dr George Caridakis (Professor at the Aegean University), Mr Yannis Lidakis (Harvard University Representative & SkyExpress Commercial Director) and Dr Armando Stellato (Professor at the University of Rome). The event was chaired by Nikos Minadakis, CEO of Advance Services, which provides Technical & Operations Consultancy to LifeWatch ERIC....
Biomonitoring of aquatic ecosystems using genetic methods
The second part of a DNAqua-Net workshop on "Biomonitoring of aquatic ecosystems using genetic methods", was hosted virtually by the Cyprus University of Technology and the Institute of Marine Biology, Biotechnology and Aquaculture (IMBBC) of the Hellenic Centre for Marine Research on Friday 12 March 2021. It presented to experts, and to the general public, the exciting potential of new, promising and rapidly developing genetic methods for assessing biodiversity, and their use as monitoring tools. Throughout their lifetime, all organisms release DNA into the environment (environmental DNA or eDNA). New genetic methods, such as DNA metabarcoding, detect this eDNA that is released into the environment and can...
World Conference on Marine Biodiversity 2020
The World Conference on Marine Biodiversity 2020 was successfully presented online between Sunday 13 – Wednesday 15 December 2020, by the University of Auckland, New Zealand. A state-of-the-art virtual conference platform, that facilitated interactive plenary sessions, live panel discussions, filmed presentations, e-posters, a meeting hub and virtual exhibition areas, attracted over 400 participants. LifeWatch ERIC was privileged to be able to support the international event as platinum sponsor. Chief Executive Officer Christos Arvanitidis, in a pre-recorded video message broadcast at the start of proceedings, warmly welcomed the participants, wishing them good luck and a great remote conference, inviting them to support the United...
5th LifeWatch ERIC General Assembly
The Dirk Bouts Building in the Flemish Administrative Centre (VAC) in Leuven, Belgium, was the scene for the 5th LifeWatch ERIC General Assembly, from 11–12 December 2019, chaired by Gert Verreet. Composed of the representatives from all full Member States and observers, the purpose of General Assembly Meetings, the highest governing body of LifeWatch ERIC, is to set the overall direction and to supervise the development and operation of LifeWatch ERIC.  At the heart of this 5th General Assembly lies the prototype of the LifeWatch ERIC Platform, an integrated initiative of LifeWatch ERIC Common Facilities presented by the CTO, Dr...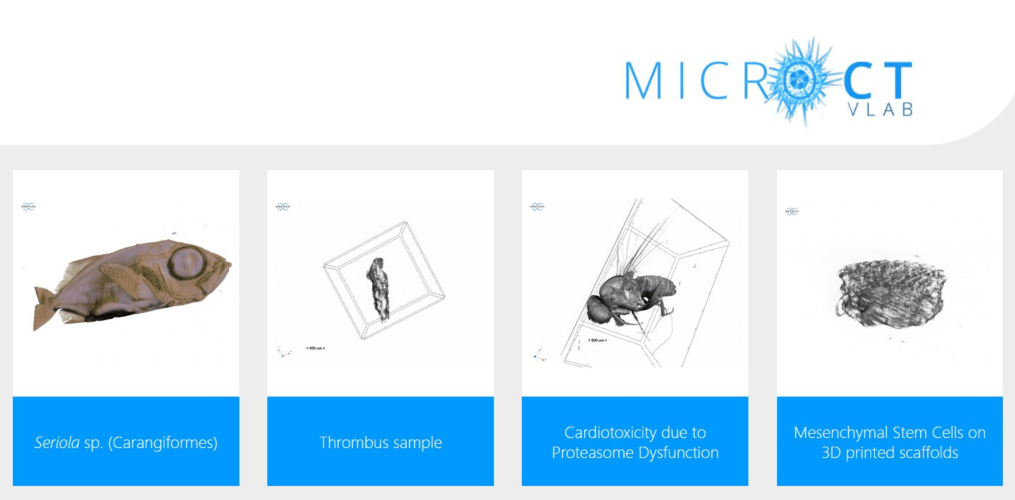 Micro-CTvlab and MedOBIS Repository were present at the plenary meeting of the MAPWORMS project in Lecce, on 15-16 May 2023.…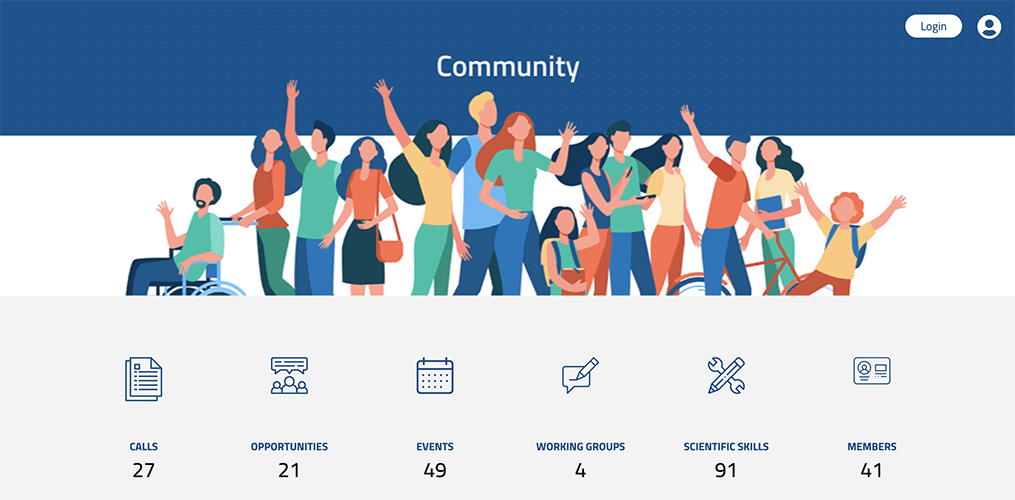 Roll up, roll up! LifeWatch followers and collaborators are cordially invited to the grand unveiling of the LifeWatch Community platform,…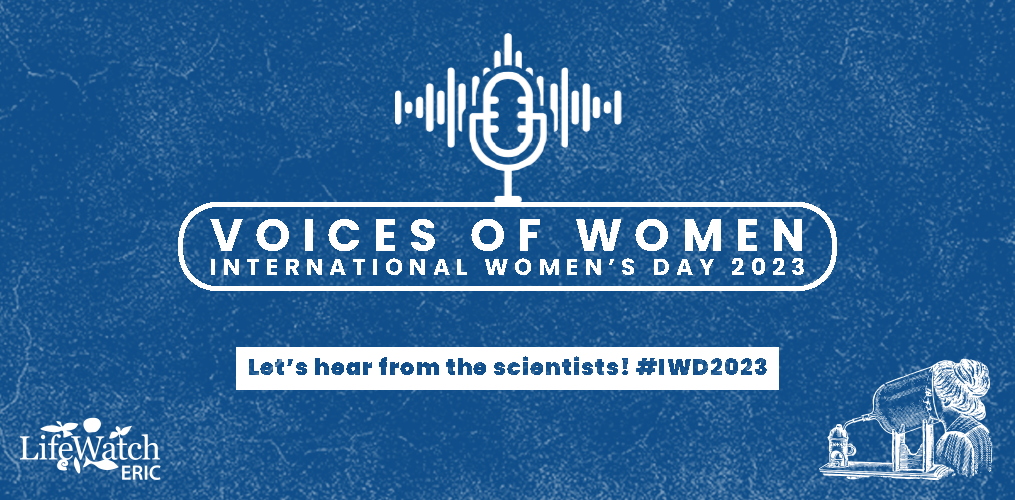 In preparation for this year's International Women's Day, LifeWatch ERIC International Gender Officer, Africa Zanella, had a clear request: amplify women's…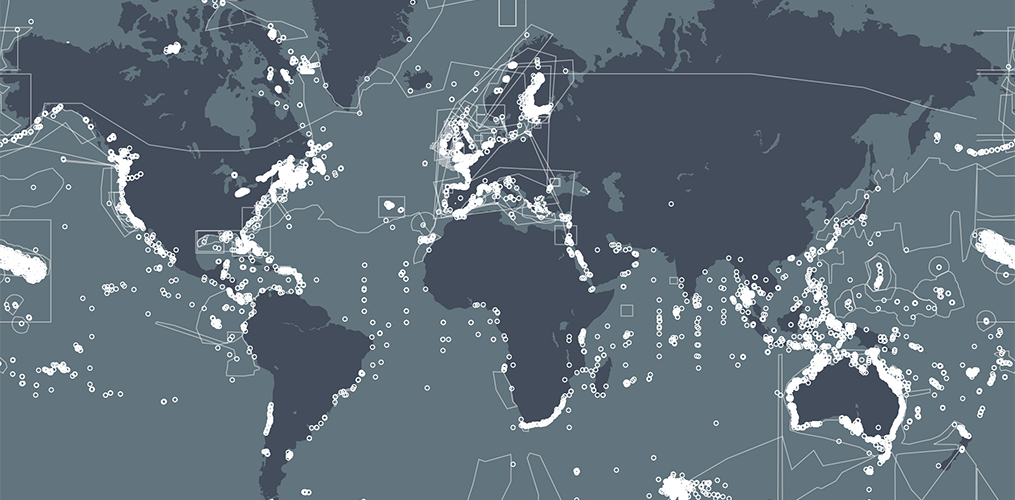 The LifeWatch Greece national node, led by HCMR, hosts a large and continuously updated database with biodiversity data collected from…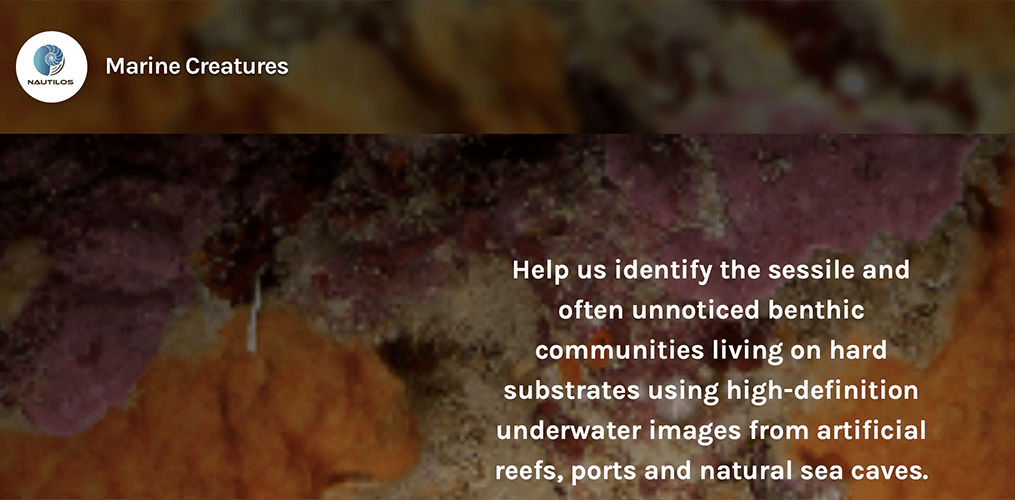 The Institute of Marine Biology, Biotechnology and Aquaculture at the Hellenic Centre for Marine Research –coordinator of the LifeWatch Greece…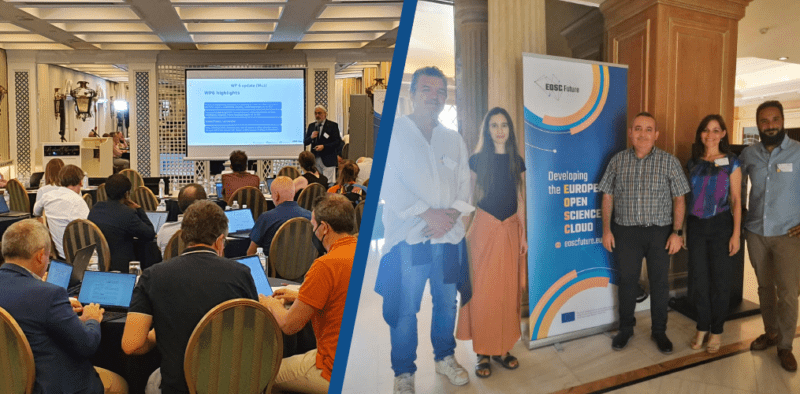 The EOSC Future General Assembly and Consortium Meeting took place on 5–6 July 2022 at the Royal Olympic Hotel, Athens. The meeting…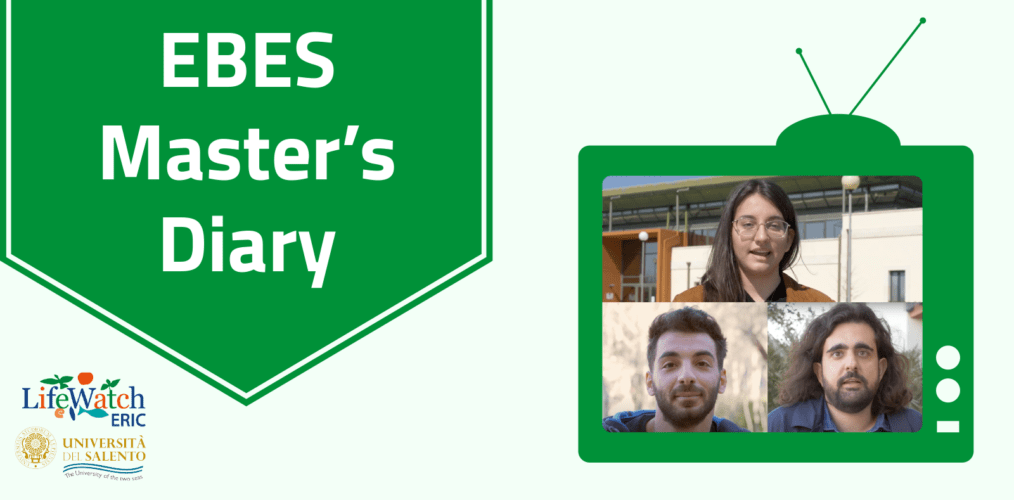 In the Spring Term of 2022, LifeWatch ERIC will be funding a three-month internship abroad for three students, Martina, Marco and Ludovico, of the…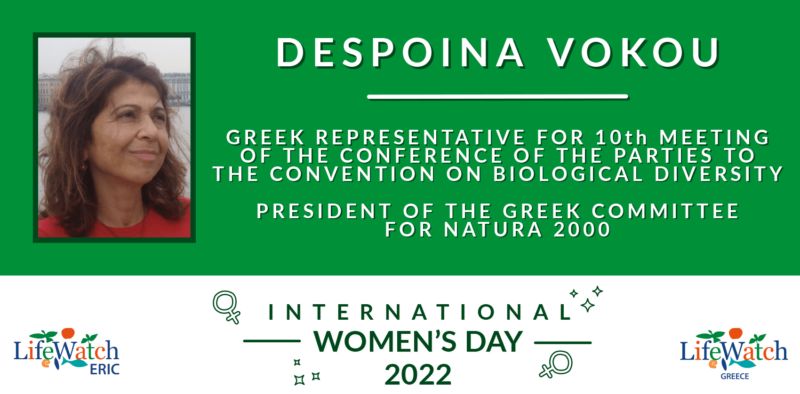 For International Women's Day 2022, we at LifeWatch ERIC are putting eight scientists in the spotlight. Each of the LifeWatch…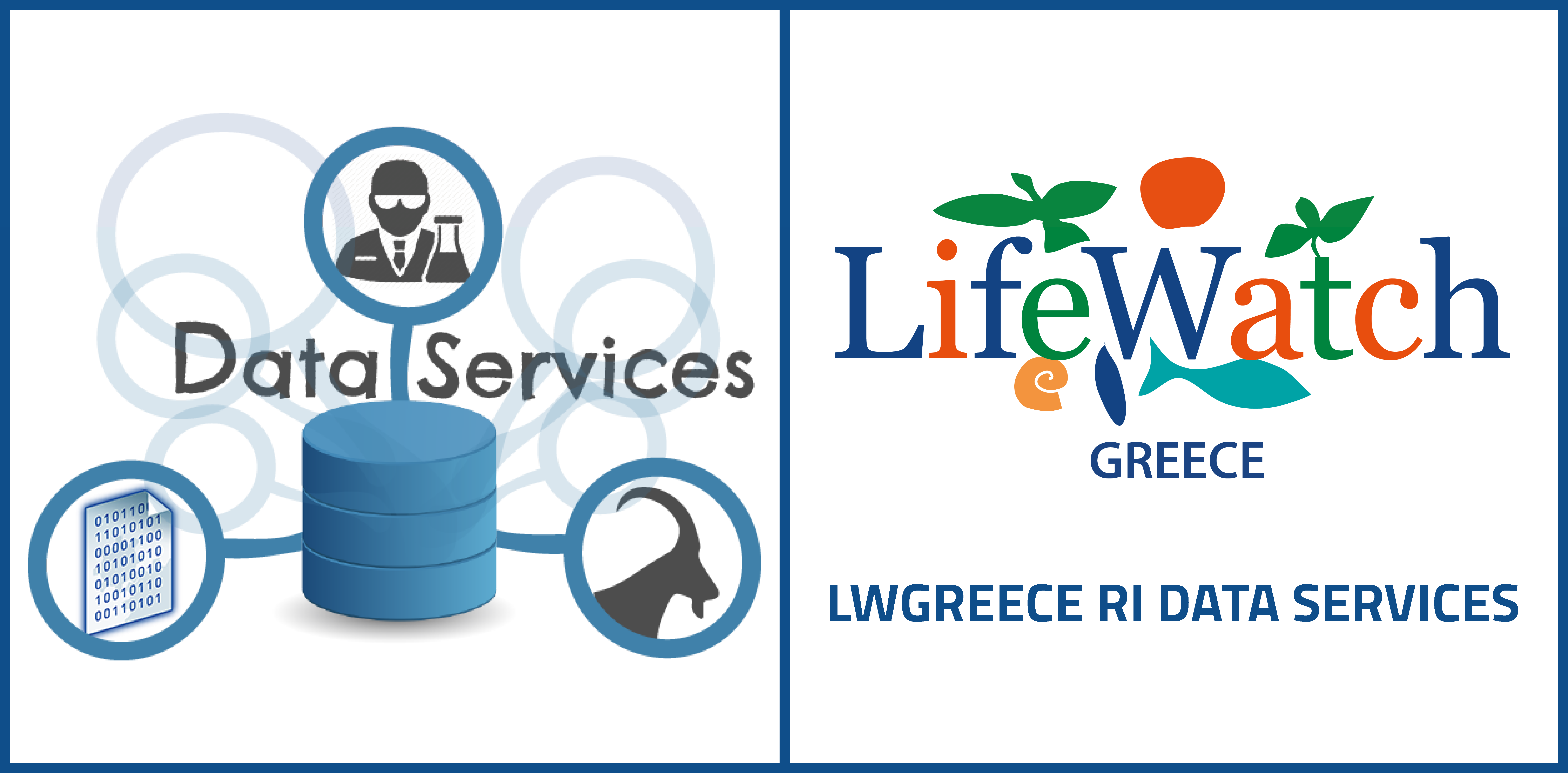 The Hellenic Centre for Marine Research (HCMR) is working on the enhancement of the LifeWatchGreece Research Infrastructure (LWGreece RI) Data Services. The purpose of…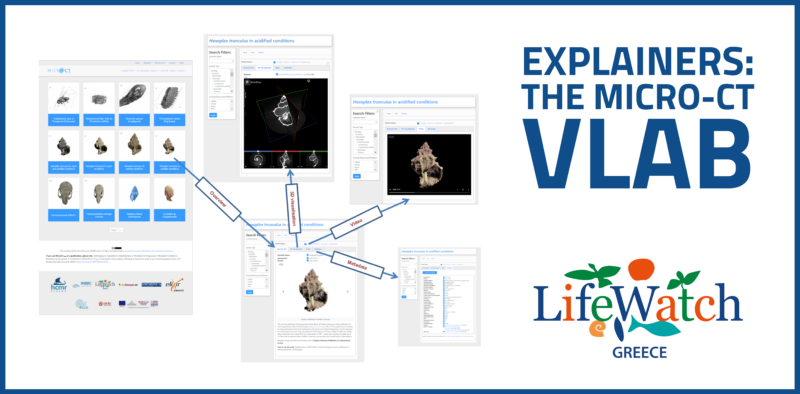 The Micro-CT vLab is a virtual laboratory which is hosted in the Hellenic Centre for Marine Research (HCMR) and was initially established during…
National Coordination and General Assembly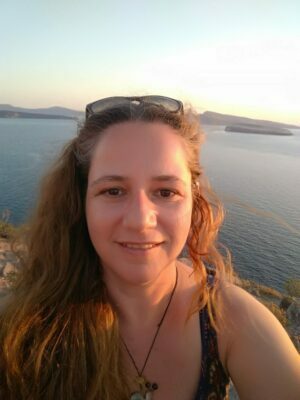 Eva
Chatzinikolaou
National Coordinator & General Assembly