LifeWatch ERIC CEO and CTO Inspire at 'Inspirational Event 2021'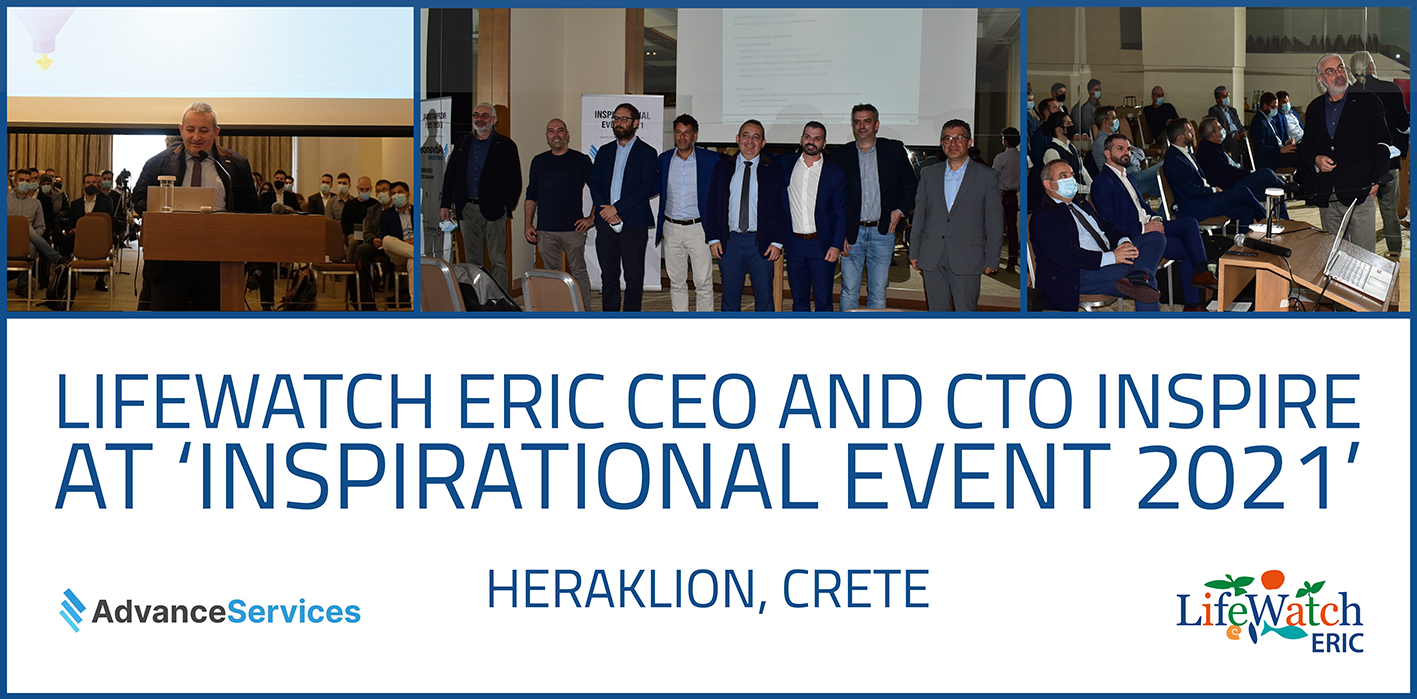 Inspirational Event 2021, powered by Advance Services, took place at Heraklion (Crete) on 15 and 16 November. Its purpose was to bring together successful and distinguished professionals to give half-hour talks, passing on their knowledge, experiences and advice to an audience consisting of executives and entrepreneurs of the local community.
Alongside LifeWatch ERIC Executive Board members, Dr Juan Miguel Gonzalez-Aranda (LifeWatch ERIC CTO & Head of its ICT-Core) and Dr Christos Arvanitidis (LifeWatch ERIC CEO), spoke Dr George Bruseker (Takin Solutions CEO), Dr George Caridakis (Professor at the Aegean University), Mr Yannis Lidakis (Harvard University Representative & SkyExpress Commercial Director) and Dr Armando Stellato (Professor at the University of Rome). The event was chaired by Nikos Minadakis, CEO of Advance Services, which provides Technical & Operations Consultancy to LifeWatch ERIC.
The audience was thrilled with the professional experiences, tips, suggestions and ideas of the speakers, and actively participated with comments and questions. A total of fifty people who had received invitations said they would gladly attend the event each year and were looking forward to returning. The executives of Advance Services expressed their enthusiasm in repeating the event, next time with even more speakers, listeners and a wider range of topics.