Convergence Global Blockchain Congress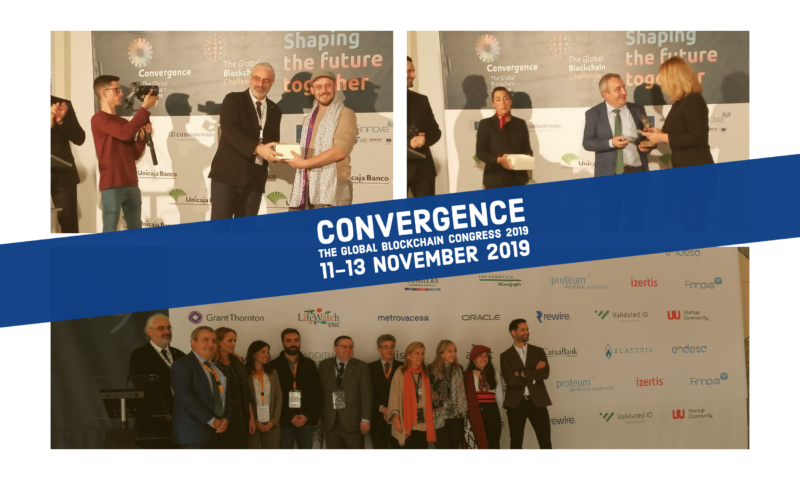 From 11 to 13 November 2019, we actively participated in Convergence the Global Blockchain Congress 2019 held in Málaga (Spain). This was a great chance of presenting our Blockchain platform "LifeBlock", establishing LifeWatch ERIC as the first Environmental ESFRI in using Blockchain technologies.
It was also a great chance to award winners of the 17 Sustainable Development Goals for 2030 Challenges Contest. Please have look at the demo video below to know more about LifeBlock, or the presentation "Facing e-Biodiversity challenges together: GBIO framework-based synergies between DiSSCo and LifeWatch ERIC " available here for download.