World Conference on Marine Biodiversity 2020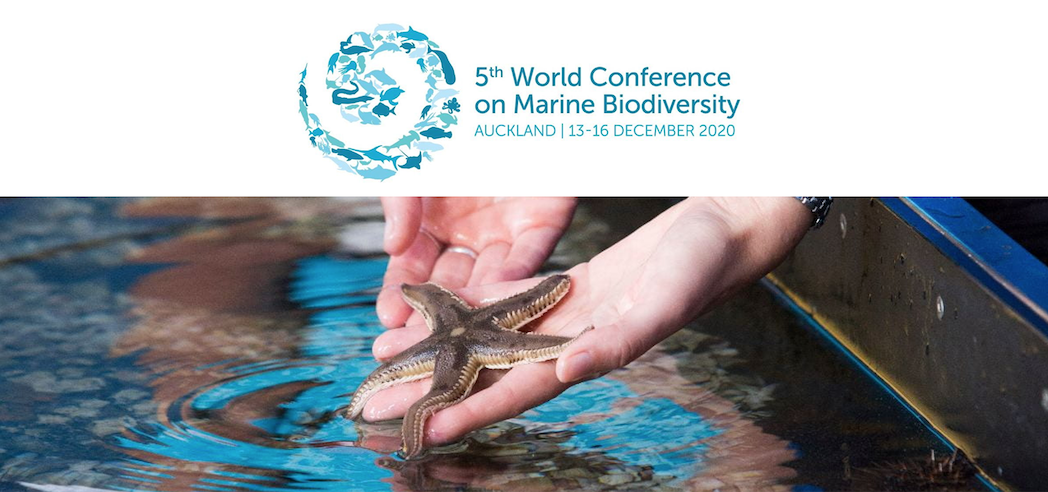 The World Conference on Marine Biodiversity 2020 was successfully presented online between Sunday 13 – Wednesday 15 December 2020, by the University of Auckland, New Zealand. A state-of-the-art virtual conference platform, that facilitated interactive plenary sessions, live panel discussions, filmed presentations, e-posters, a meeting hub and virtual exhibition areas, attracted over 400 participants.
LifeWatch ERIC was privileged to be able to support the international event as platinum sponsor. Chief Executive Officer Christos Arvanitidis, in a pre-recorded video message broadcast at the start of proceedings, warmly welcomed the participants, wishing them good luck and a great remote conference, inviting them to support the United Nations decade of ocean science for sustainable development and to become part of the LifeWatch ERIC global community.
The CEO's emphasis on open access data, reproducible analytics and mobilised communities was reinforced by a dedicated webpage offering details of those LifeWatch ERIC products of greatest interest to marine biologists, with the Metadata Catalogue in prime position. National Nodes contributed materials on Micro-CTvLab, RvLab and MedOBIS (Greece), the LifeWatch Species Information Backbone, the Marine Observatory and three Antarctic services (Belgium), and EcoPortal (Italy).
LifeWatch ERIC staff from these member countries were also on hand at the virtual stand during the coffee breaks to maximise human interaction, in spite of the 12-hour time zone difference. The booth created considerable interest, with over 200 visitors overall and 85 downloads of brochures and other links.