2020 Activities Report Published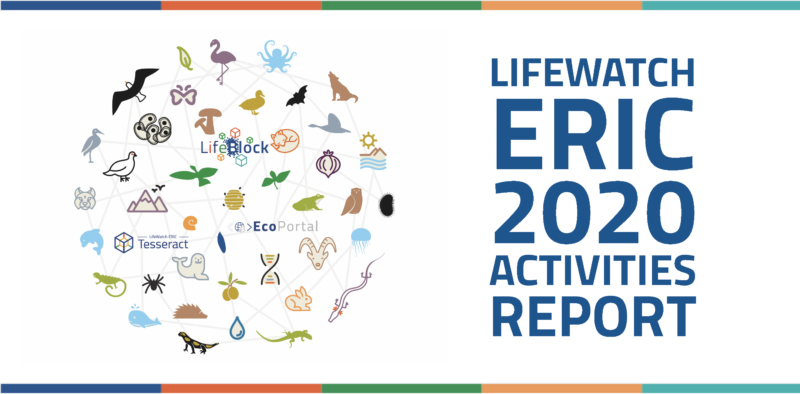 The LifeWatch ERIC 2020 Activities Report, reflecting on LifeWatch ERIC's operations and accomplishments over the year of reference, has been published. The document, which can be viewed and downloaded below, contextualises LifeWatch ERIC's position in the European and global landscape of Research Infrastructures and is an invaluable reference on the organisation's vision, staff, projects, financial performance and governance. Furthermore, it explores how the infrastructure adapted to the challenges posed by the pandemic, going into detail on the progress the ERIC made in the face of unusual circumstances.
In the foreword, Gert Verreet, Chair of the LifeWatch ERIC General Assembly for the period of reference, congratulates the infrastructure on its successful year, noting however that, on a larger scale, 2020 marked a symbolic failure as humanity missed several self-declared biodiversity targets. He argues that this urgent situation only increases scientists' need for tools "such as those provided by LifeWatch ERIC, to understand how life adapts (or struggles to adapt) to changes."
LifeWatch ERIC CEO Christos Arvanitidis also acknowledges the progress made by the ERIC over 2020 and expresses his gratitude to the infrastructure's human component: "I feel very much indebted to the most valuable ingredient of LifeWatch ERIC: its fantastic personnel, who achieved so much, with intelligence, talent and faith, in such a difficult year. This gives me great hope that the Infrastructure will be entirely developed, tested and delivered as fully operational in the year to come."
High Definition LifeWatch ERIC 2020 Activities Report: download.
Light Version LifeWatch ERIC 2020 Activities Report: download.
The hard-copy report will be printed on 100% recycled paper, with a limited number of copies.