LifeWatch ERIC Executive Board members to speak at the 'XXX° Rassegna del mare'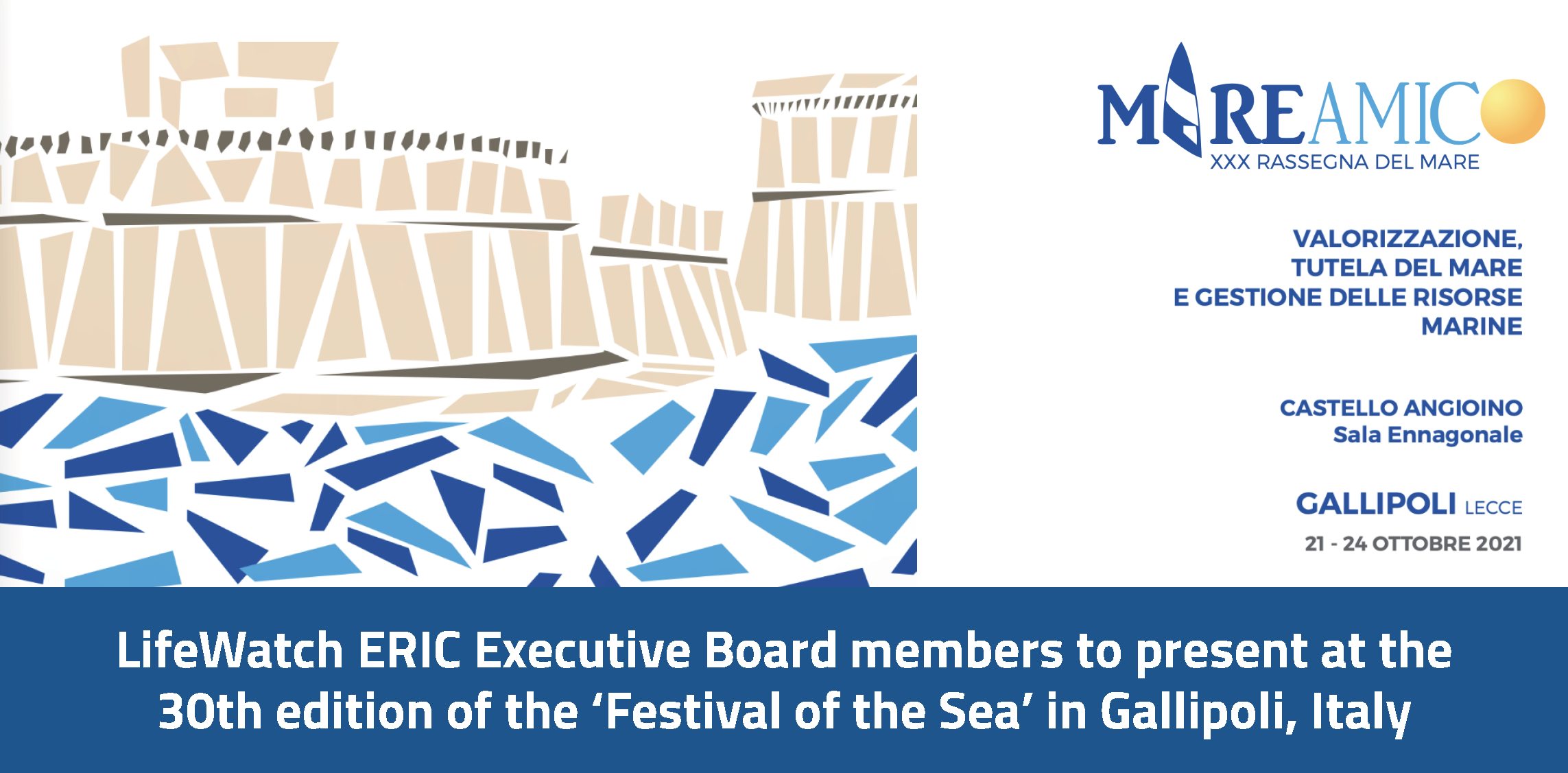 From 21 – 24 October, the Italian city of Gallipoli will host the XXX° Rassegna del mare (30th Festival of the Sea), organised by MareAmico, with the patronage of the Italian National Research Council and the contribution of several LifeWatch ERIC experts, scientists and representatives. This edition, which will be held in-person in compliance with anti-Covid regulations, will be based on the topic "Recognition and protection of the sea and marine resource management".
With a range of activities taking place, the goal of the event is to raise awareness among institutions (the EU, competent ministries, the Puglia Region and local authorities) on the importance of ocean resources and their management. The round tables will be attended by international experts, who will participate in debates on this edition's issues and topics.

Among the moderators of the event is Alberto Basset, Director of LifeWatch ERIC's Service Centre, Manager of the LifeWatch Italy JRU (Joint Research Unit), and member of the Festival's Organising Committee. On Saturday 23 October, during the round table "Alien Species: from threat to opportunity, the case studies of LifeWatch ERIC on the invasive blue crab (Callinectes sapidus)", Christos Arvanitidis, LifeWatch ERIC CEO, and Juan Miguel González-Aranda, LifeWatch ERIC CTO, will present the results of the infrastructure's Internal Joint Initiative on the theme of non-indigenous and invasive species. The work will be summed up in a report, which is going to be discussed in plenary assemblies and further worked on by the MareAmico Scientific Committee. This final document should represent the groundwork for subsequent deliberative and operational decisions.

Recreational and educational areas will be set up for younger participants, who will have the opportunity to participate in activities aimed at raising awareness on environmental issues, mainly concerning marine resources and fishing. Participants and tourists gathering at the stands will get the chance to witness the fish landing, and will be invited to enjoy the show's cooking events, using local products.
You can read the programme here (in Italian).