New ESFRI Roadmap Launched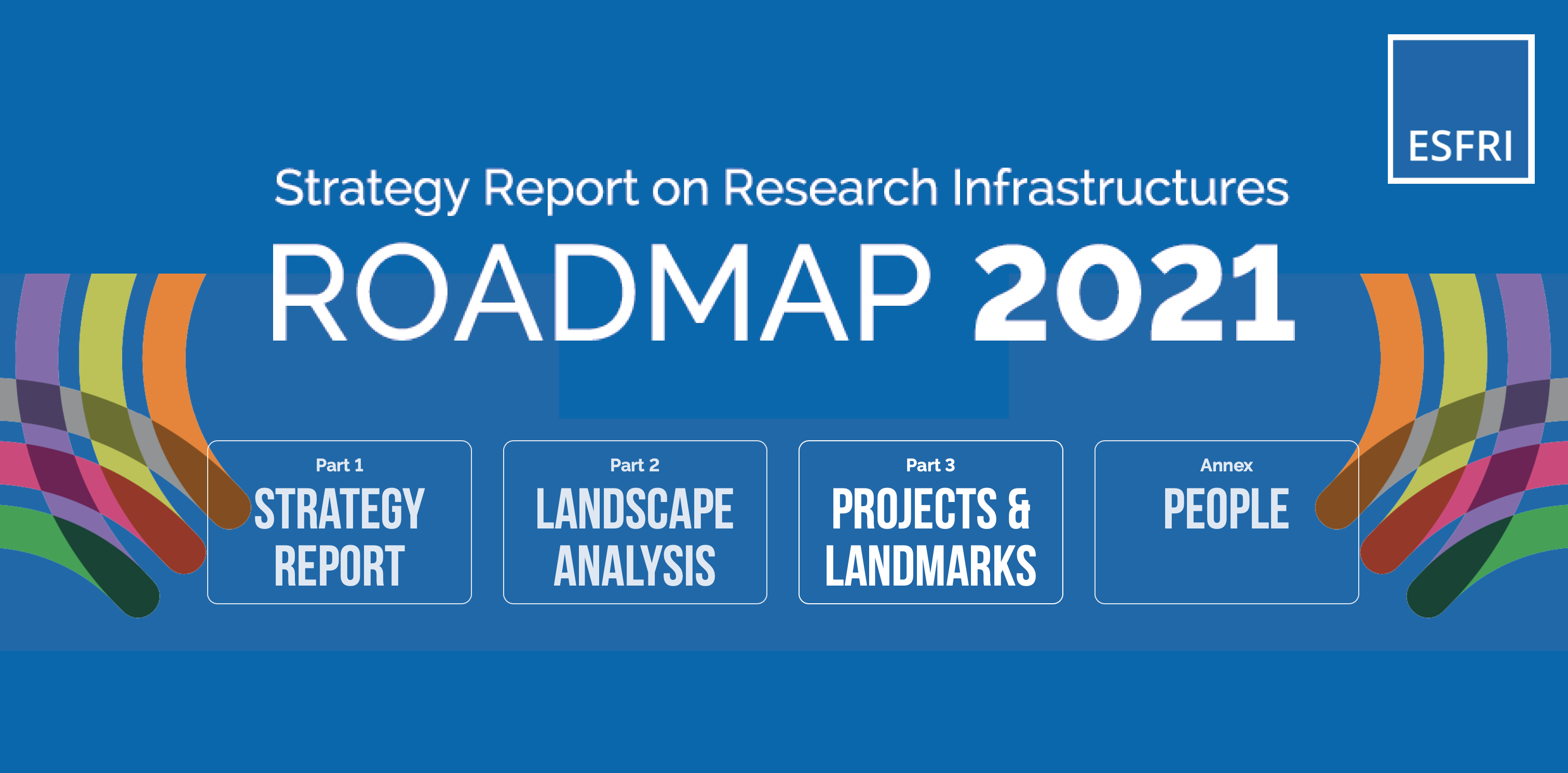 Αfter a two-year-long process of hard and meticulous work by a great number of scientists and ESFRI delegates, a new ESFRI Roadmap was published on 7 December 2021. ESFRI presented the 2021 ESFRI Roadmap on Large Scale Research Infrastructures during a half-day online conference, which you can watch here. For more information, please visit the Launch Event webpage. The ESFRI Roadmap contains probably the best European science facilities based on a thorough evaluation and selection procedure. It combines ESFRI Projects, which are new research infrastructures in progress towards implementation, and ESFRI Landmarks, successfully implemented Research Infrastructures. The document also describes the broader Landscape of research in Europe which is an important component to ESFRI methodology.
The ESFRI Roadmap 2021 includes 11 new Research Infrastructure Projects and reports on the development of research infrastructures under the existing Roadmap. All previous ESFRI Roadmap updates proved to be very influential and provided useful strategic guidance for European Countries' investments, which goes beyond the research infrastructure domain. The 2021 update also considers the merits of the Open science concept and highlights the quest to address global challenges, as reflected in the UN Sustainable Development Goals. One of the key aspects of ESFRI rests in ensuring that excellent scientists have access to Europe's best Research Infrastructures, irrespective of borders. This requires truly pan-European collaboration and a global outlook. In this process, ESFRI has acquired immense and valuable experience which it is pleased to share across countries and research infrastructure projects.
Follow and Share Roadmap 2021 news on Twitter: #ESFRIRoadmap2021
Information taken from the ESFRI website.