LifeWatch Belgium initiative, WoRMS, partners with International Seabed Authority to support UN Ocean Decade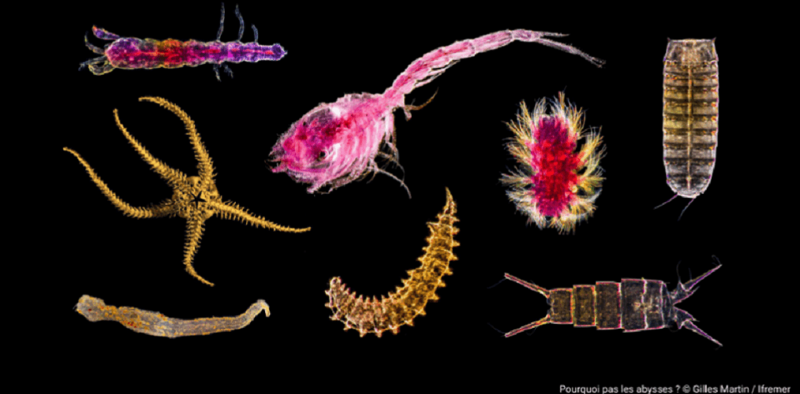 The collaboration between ISA, the International Seabed Authority, and WoRMS (the World Register of Marine Species, which is hosted by VLIZ, the focal point of LifeWatch Belgium) will reinforce the quality of deep-sea taxonomic information and data contained in the ISA DeepData database, in support of United Nations Decade of Ocean Science for Sustainable Development.

A fundamental element of the mandate assigned to ISA by UNCLOS, the United Nations Convention on the Law of the Sea, is to disseminate the results of all research undertaken through open and transparent data and information sharing. ISA also organises access to non-confidential information and data, in particular data relating to the marine environment. It is in this context that ISA and WoRMS have agreed to cooperate, with a view to make use of the comparative advantage of their respective information systems, thanks to periodic scientific reviews between DeepData and WoRMS' thematic subregister, the World Register of Deep-Sea Species (WoRDSS).
ISA and WoRMS will also work together to provide training for ISA data providers and users of taxonomic data, and enable the development of innovative taxonomic tools with a view to standardising data exchange protocols and promoting the use of biodiversity information for scientific research in the international seabed area. This partnership will also contribute to LifeWatch ERIC, specifically through the LifeWatch Species Information Backbone, which aims to bring together taxonomic and species-related data and to fill knowledge gaps, and is the driving force behind the species information services of the Belgian LifeWatch.be e-Lab.
WoRMS has been endorsed as an Ocean Decade project, and will continue to build on its expertise to support global efforts towards enhanced understanding of taxonomic information of all marine life in support of scientific research, policy making and increased general public knowledge.

This story was adapted from a post on LifeWatch Belgium.
[image provided by the International Seabed Authority, credits: (c) Gilles Martin / IFREMER]