Unravelling Biodiversity in Parque das Serras do Porto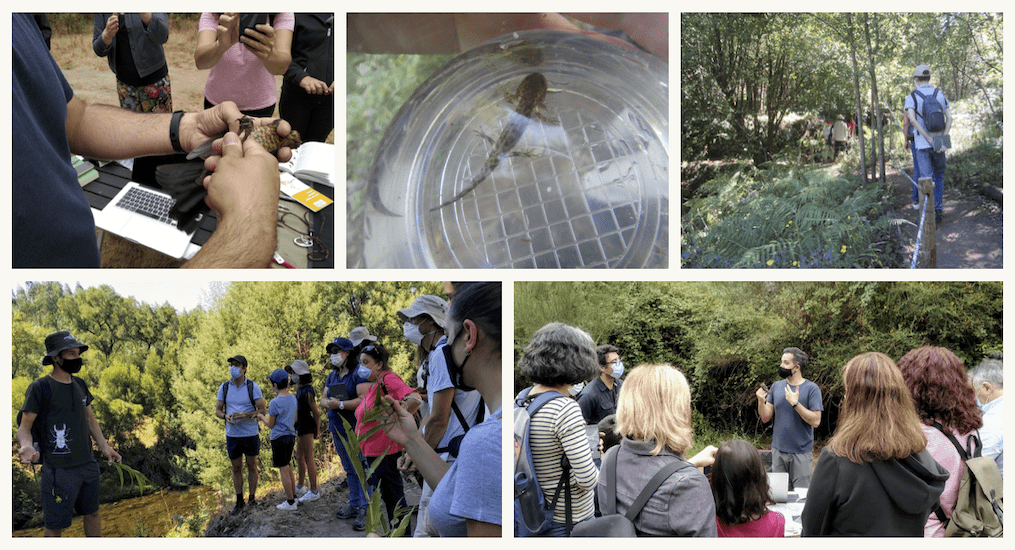 To celebrate International Biodiversity Day 2022, LifeWatch Portugal and partners are organising a 4-day BioBlitz, from 19–22 May, in collaboration with Vila do Conde – Ciência Viva Center – and the Serras do Porto Natural Park (Parque das Serras do Porto). The first two days will be dedicated to school groups and the weekend will be open to families and adults.
Researchers from the Natural History and Science Museum of the University of Porto (MHNC-UP) and the Research Center in Biodiversity and Genetic Resources (BIOPOLIS/CIBIO-InBIO) are inviting everyone to step out into the wild and unravel the beautiful biodiversity of some of the most iconic natural sites in Northern continental Portugal, in the regions of Valongo, Gondomar and Paredes.
Among the taxonomic groups represented in this LifeWatch Portugal BioBlitz are micromammals, insects, vascular plants, bryophytes, amphibians and reptiles, birds and bats. All activities are free of charge and the data collected will be entered into the BioDiversity4All platform, a member of the iNaturalist Network.
The International Day for Biological Diversity commemorates the adoption of the Convention on Biological Diversity on May 22, 1992, at the Rio Earth Summit. This United Nations-sanctioned international day reminds us that despite all our technological advances, humanity is completely dependent on healthy and vibrant ecosystems for our water, food, medicines, clothes, fuel, shelter and energy, just to name a few. The International Day for Biological Diversity theme for 2022 is "Building a shared future for all life". The slogan invites the global community to re-examine its relationship with the natural world and emphasises that biodiversity is the answer to sustainable development challenges.