2nd General Assembly of the ResInfra EU-LAC Project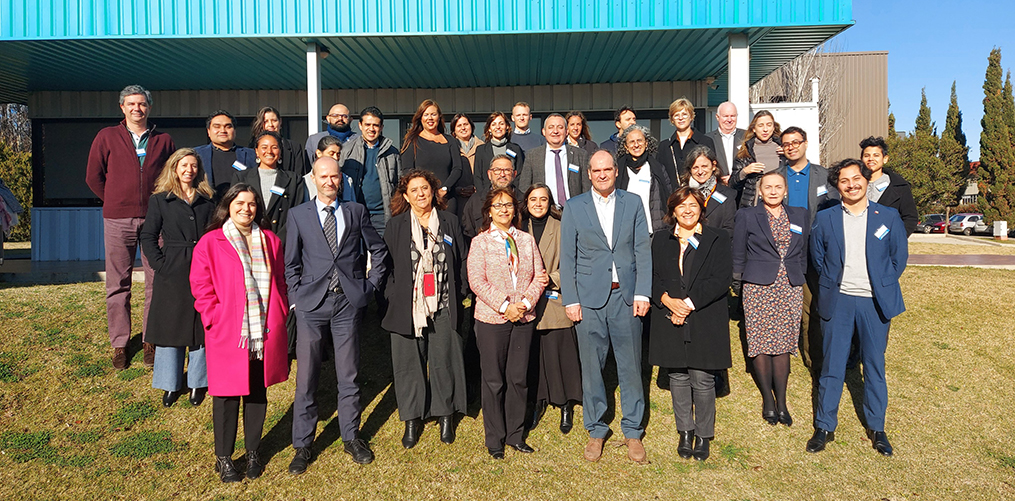 This week, LifeWatch ERIC personnel Juan Miguel González-Aranda (CTO), Maria Luz Vázquez (Direction Secretary & QARM – FiTSM Technical Assistant for ICT-Core), Rocío Moreno (Project Executive Coordinator) and Cristina Huertas Olivares (International Initiatives & Projects Manager) are in Montevideo, Uruguay, for the second General Assembly of ResInfra EU-LAC.
The ResInfra EU-LAC project pursues the construction of bi-regional collaboration between European Union and the LAC countries (Latin America and the Caribbean), and the meeting has gathered representatives from Uruguay and the European Commission as well as partners of the EU-LAC ResInfra Consortium to discuss items such as the project Sustainability Plan, the benefits of Research Infrastructure cooperation, and the next Horizon Europe INFRA work programme. On 20 July, LifeWatch ERIC CTO Juan Miguel González-Aranda gave a presentation on the "LifEuLAC pilot on Biodiversity and Climate Change."
To learn more about the projects LifeWatch ERIC is involved in, please visit our Related Projects page.