The ALL-Ready Project 3rd Pilot Network Meeting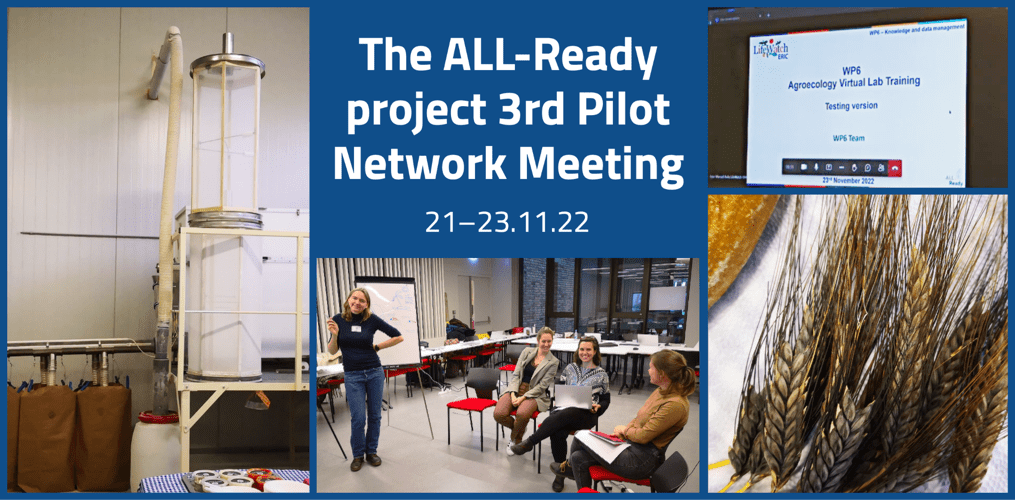 Following the successful ALL-Ready regional workshop held in its ICT-Core premises in Seville at the start of the month, LifeWatch ERIC played an active part in the project's 3rd Pilot Network Meeting. The meeting took place in Budapest (Hungary) from 21 – 23 November 2022,  organised by the Hungarian Research Institute of Organic Agriculture (ÖMKi). ALL-Ready is a European Commission-funded HORIZON2020 project addressing the multiple challenges that agricultural systems are facing today, including climate change, biodiversity loss, dwindling resources, and degradation of soil and water quality.
During the meeting, LifeWatch ERIC presented the Agroecology Virtual Lab for Living Labs and Research Infrastructure as a key e-tool to boost the acceleration of the Agroecology transition in the EU, by promoting networking and interaction among the Agroecology community. A training session was also given to the pilot members of the network to test the performance of the first version of the application.
LifeWatch ERIC Agroecology Virtual Lab provides seamless access to all services that the Agroecology community might need (e.g., data collection, sharing and visualisation) to collaborate and co-create new knowledge. These different functionalities will not only allow the community to work with data in a more efficient way, but boost innovative collaboration pathways between Agroecology stakeholders (Living Labs, Research Infrastructures, end-users, policy-makers, citizens, etc.).
To learn more about different projects in which LifeWatch ERIC is involved, please visit the Related Projects page.