LifeWatch ERIC Contributes to United Nations COP15 Biodiversity Conference in Montreal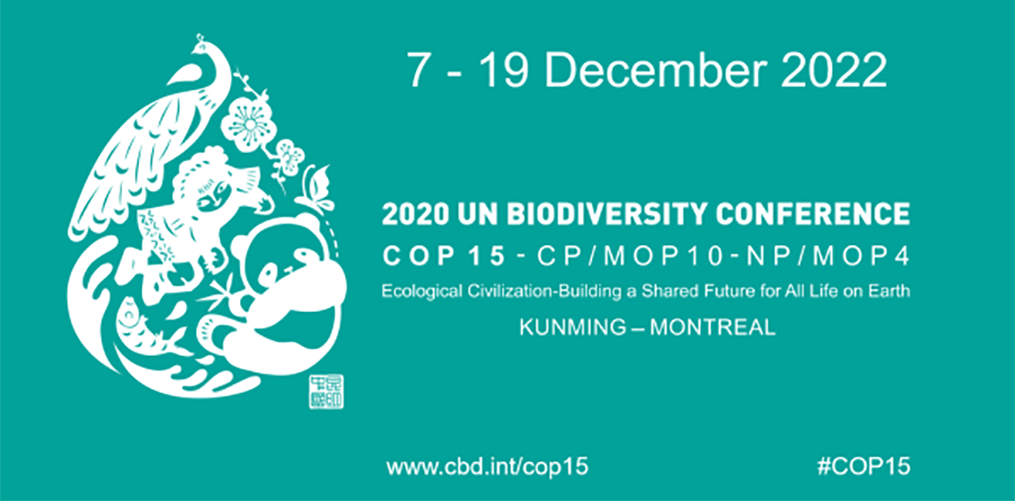 COP15, the United Nations Biodiversity Conference, is not as well-known as the COP27, the Conference of the Parties to the United Nations Framework Convention and Climate Change, held last month in Egypt. However, the Biodiversity Conference, 7-19 December in Montreal, Canada, is the most significant conference on biodiversity in a decade because it will see the adoption of the post-2020 global biodiversity framework, which provides a strategic vision and a global roadmap for the conservation, protection, restoration and sustainable management of biodiversity and ecosystems for the next 10 years.
LifeWatch ERIC, the European Infrastructure for biodiversity and ecosystem research, was represented, virtually, by Chief Technology Officer and Executive Board member Juan Miguel González-Aranda, in an ancillary event on 8 December 2022, organised by the Indigenous Knowledge Research Infrastructure (IKRI), dedicated to addressing the challenges for biodiversity and resiliency of ecosystems. Dr Milind Pimprikar, Chairman of CANEUS, moderated the session, emphasising that indigenous knowledge and practices need to recognised and documented to leverage, integrate and address the urgent challenges the world is facing.
Dr González-Aranda's contribution described LifeWatch ERIC's provision of data services as structuring tools in the federation of indigenous knowledge to assist sustainable environmental management, and cited case studies in food, agroecology and green medicine systems. Indigenous knowledge is key to collaborating in a global climate change scenario, he argued, adding that LifeWatch ERIC's e-Science tools a "Tactical Perspective Action" of not reinventing the wheel, but bringing together sustainable management communities of practice. The infrastructure already works with many countries in guaranteeing the FAIR-ness of data, their interoperability, providing science-based examples of best practice.
The IKRI session at COP15 featured nine other speakers from around the globe and the panel consisted of: Ms. Joan Carling, Executive Director, Indigenous Peoples Rights International, Philippines; Ms. Nāmaka Rawlins, Director of Neʻepapa, Aha Pūnana Leo, Hawaii; Dr. Hussein Isack, Kivulini Trust, Kenya; and Dr. Terence Hay-Edie, GEF Small Grants Programme Advisor, United Nations Development Programme.