Celebrating and calibrating Mediterranean forests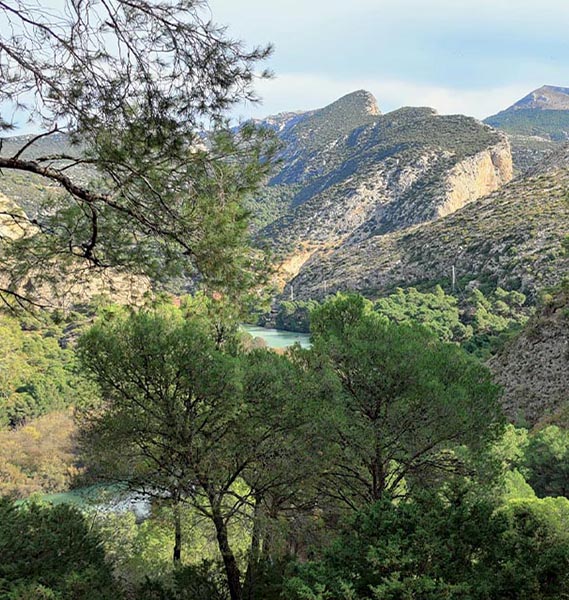 The Mediterranean basin is the third-richest hotspot in the world in terms of plant biodiversity  and one of the greatest sources of endemic plants on Earth. Its plant diversity accounts for 25,000 plant species, 60% of which are endemic, of which more than 100 tree species are recorded in Mediterranean forests. It is estimated that the region has more than 25 million hectares of Mediterranean forests and about 50 million hectares of other Mediterranean wooded lands. The knowledge on Mediterranean forests is, however, fragmented.
To celebrate the importance of Mediterranean forest knowledge, ETC-UMA is pleased to announce the international workshop to take place in Malaga, Spain on 2 June 2023 addressing current policy, technologies and practices on Mediterranean forest data entitled "A knowledge baseline on Mediterranean forests supported by innovation".
Co-organised by the European Environment Agency (EEA) and the European Topic Centre on Spatial Analysis and Synthesis of the University of Malaga (ETC-UMA) in the frame of the ERDF-funded project EnBiC2-Lab for an Environmental and Biodiversity Climate Change Lab, this event on Mediterranean Forests and innovation aims to bring together a community of EU and Mediterranean key players to address the status of regional political and research agendas in support of forests.
The regional efforts of European projects in paving the way towards raising awareness and providing tools and solutions to consider in the post-2020 plans in the Mediterranean region will be part of the debate to ensure better protection and management of these sensitive key ecosystems, including a look into financing instruments needed for their future long-term sustainable restoration and conservation.
Check out some of the latest knowledge generated by ETC-UMA colleagues on forest types and maps:
We would be happy to welcome you to Malaga on 2 June 2023. If you are interested in attending the international workshop, please contact Virginia García.