Small Satellites & Services International Forum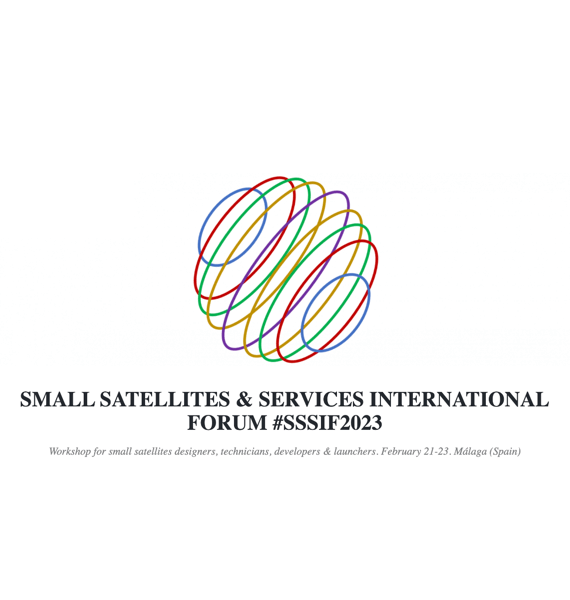 Malaga, Spain, 21–23 February 2023.
The SMALL SATELLITES & SERVICES INTERNATIONAL FORUM is a workshop for small satellite designers, technicians, developers and launchers. The forum provides the perfect opportunity for experience and knowledge sharing of current and cutting-edge space and small satellite technologies. Over the course of three days the forum will present panels and sessions that will provide answers and insights from the experts, by examining evolving technologies and industry trends that can impact small satellites.
Jaime Lobo, LifeWatch ERIC Satellite & HAPS Operations Manager, will participate on Wednesday 22 February at 2:30 pm in the panel 'Satellite Constellation & International Cooperation', as coordinator of the operation of the AGAPA1 satellite. The AGAPA1 satellite has been commissioned by the Andalusian Agricultural and Fisheries Management Agency (AGAPA), along with the Junta de Andalucía, in the framework of the SmartFood project, which is one of the projects led by LifeWatch ERIC. It will monitor the effects of farming on the territory and its natural resources, to underpin future policies on preserving the environment and enabling sustainable farming in the Andalusian region. Now that the satellite has passed its Critical Design Review milestone, it will start assembly and readiness tests, which upon passing will allow it to launch in 2023 on a Falcon 9 from SpaceX (United States). The new AGAPA1 satellite will combine EO technologies with an IoT, radio which can communicate with sensors on the ground that are performing activities such as monitoring soil moisture or crops water content. The IoT radio can then take this information and make automatic decisions based on pre-agreed metrics, such as commanding the sensor to alter the percentage of water in the soil by watering it. This edge computing takes place in real-time, removing the process of manual decision-making on the ground, and could have significant impacts on agricultural territory management on a large scale.
Combining EO data with IoT increases the effectiveness of small satellites by making sense of the huge reams of data produced by the satellite and making it more actionable. The AGAPA1 satellite is planned to be part of OpenConstellation, a global shared satellite infrastructure built and managed by Open Cosmos, which encourages countries, institutions and companies to contribute their own satellites, which will create the world's biggest mutualised constellation.