PRESENTER: Maite Irazábal Plá, LifeWatch ERIC, Spain.
Cooperation between Research Infrastructures in Europe and Latin America will help address environmental issues.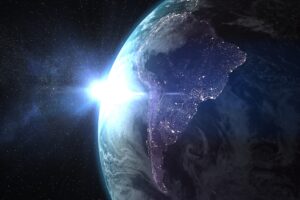 The Horizon 2020 project "Towards a New EU-LAC partnership in Research Infrastructures" known to everyone involved as just ResInfra, is setting up bi-regional Open Science collaboration between Europe and Latin American and Caribbean countries to establish how Research Infrastructures can cooperate to address environmental issues including deforestation, mining, species threatened with extinction, drought, melting glaciers, rising sea levels, amongst others, and to learn from each other.