PRESENTER: Izwandy Idris, Universiti Malaysia Terengganu.
Polychaete, beyond fishing and aquaculture, have uses, such as the biosynthesis of nanoparticles
 

and applications in human medicine, with the potential to combine ecosystem conservation with employment opportunities.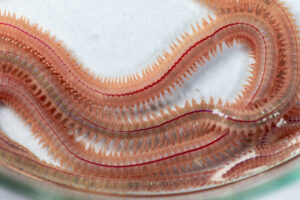 Widely used as fish bait and a valuable food stock for aquaculture, Polychaete also have the ability to synthesise nanoparticles of silver and gold, which have antimicrobial, catalytic, pharmaceutical and electrical conductivity properties. They can also be used as a blood substitute, of great value in organ transplants and blood transfusions. Environmentally sound management of polychaete stocks could contribute to economic progress.