PRESENTERS: Giorgos Chatzigeorgiou and Ioannis Rallis, the Hellenic Centre for Marine Research, Greece
Ports and Marinas are busy centres of human activities, full of debris, pollution, discharges from international shipping and – yes – Non-indigenous and Invasive Species.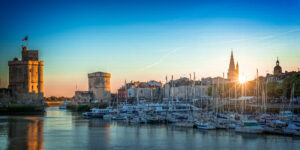 Most studies in ports and marinas are conducted from the coast, and not underwater because diving in poor visibility with unpredictable marine traffic, ropes, anchors and chains is very challenging. Surprisingly, there is high species richness in these extreme environments, but also a high number of Invasive Alien Species that often outcompete native species for resources, altering the structure and function of entire ecosystems. Management strategies are urgently needed.