PRESENTER: Stefanie Dekeyzer, Flanders Marine Institute, Belgium.
In identifying marine organisms, the World Register of Marine Species is the authoritative database.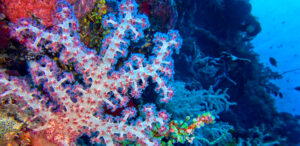 The World Register of Marine Species (WoRMS), established in 1843, is the "authoritative and comprehensive list of all the names of marine organisms that were ever published" and its records link to the Global Invasive Species Database and the IUCN. The subset on Introduced Marine Species is an essential part of the LifeWatch ERIC Species Information Backbone.