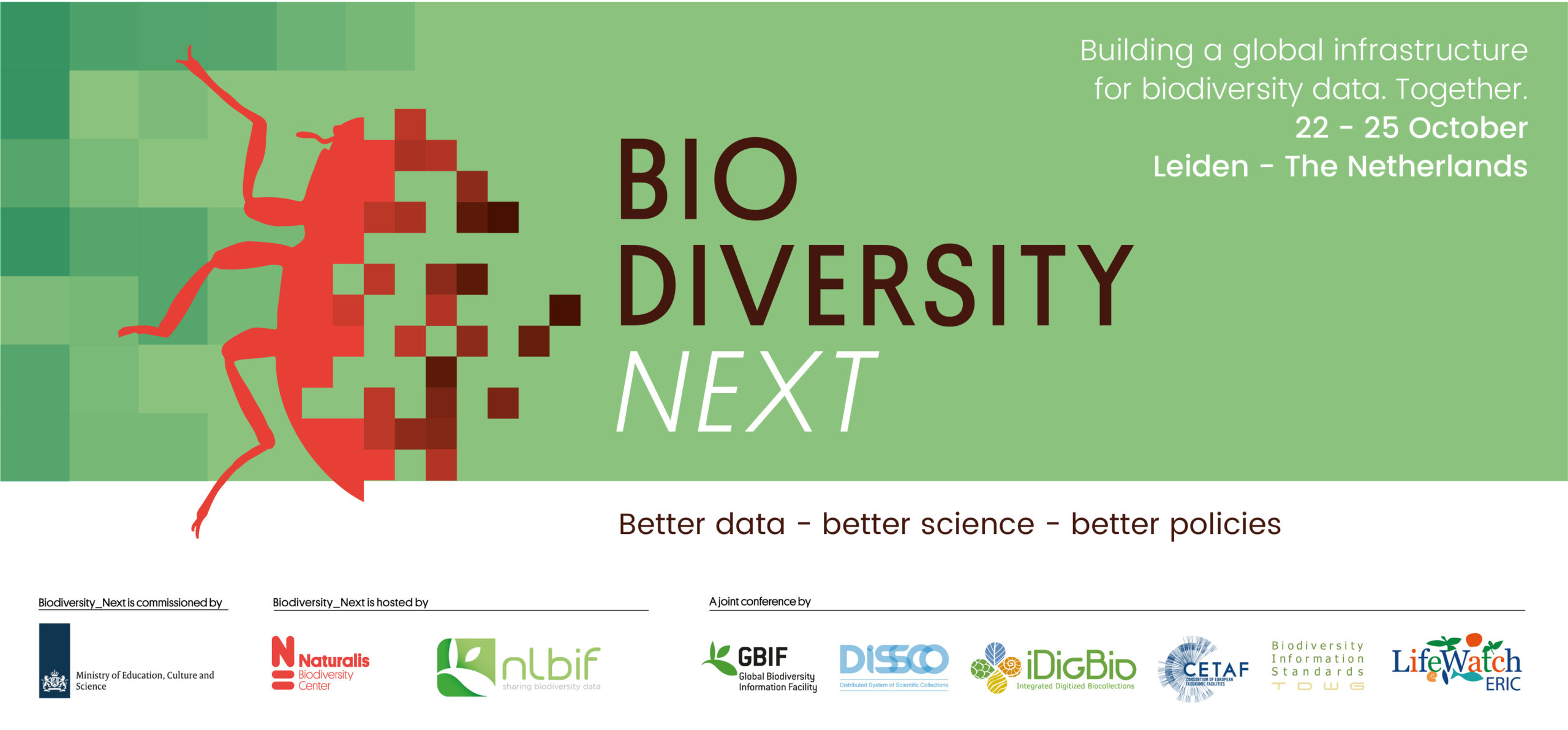 Naturalis Biodiversity Center in collaboration with the Netherlands Biodiversity Information Facility and in partnership with LifeWatch ERIC, the Global Biodiversity Information Facility (GBIF), a new pan-European Research Infrastructure initiative (DiSSCo), the national resource for digitised information about vouchered natural history collections (iDigBio), Consortium of European Taxonomic Facilities (CETAF), Biodiversity Information Standards (TDWG), is organising Biodiversity_Next, a conference that brings together, for the first time on this scale, major international organisations, research scientists, and policy makers to jointly identify socio-technical bottlenecks and horizon-scan opportunities around data-intensive biodiversity and geodiversity research.
Biodiversity_Next aims at:
Promoting innovation in biodiversity & geodiversity information science and applications;
Sharing and enhancing community data standards and information management practices;
Improving domain reach to new audiences (incl. scientific, policy and industry);
Inspiring new generations to more enthusiastically embark on data-intensive science around bio- and geo-diversity;
Building community consensus on pivotal technical and sociocultural aspects of the community practices.
Moreover, conference participation grants are available for biodiversity scientists, infrastructure operators, data managers and policy makers from African countries thanks to the support of JRS Biodiversity Foundation.
More information on https://biodiversitynext.org/