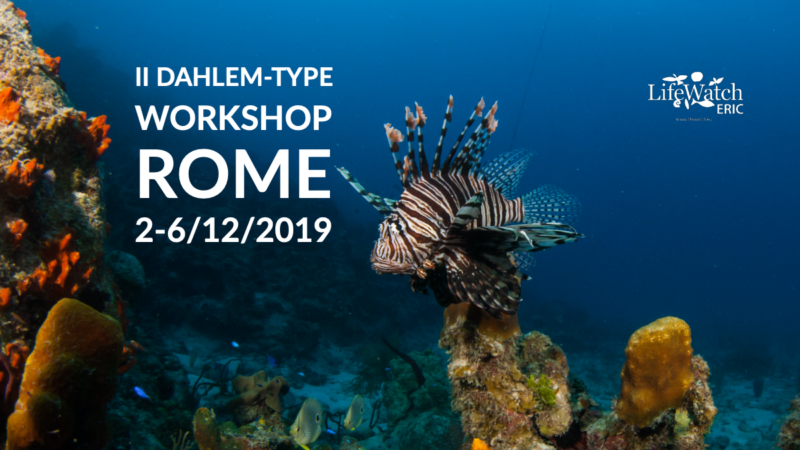 The LifeWatch ERIC Internal Joint Initiative was launched in October 2019 to design and construct a Virtual Research Environment capable of processing and modelling available data on one of the planet's most burning biodiversity issues, the proliferation of Non-indigenous and Invasive Species (NIS), in order to help mitigate their impacts.
Development of a new Virtual Research Environment (VRE) is essential to further integrate the tools and services available in the LifeWatch ERIC web portal. The process will allow stakeholders greater ability to develop their research activities within the e-Science Infrastructure, whilst also clearly demonstrating the added value that LifeWatch ERIC's advanced technologies can bring not only to the biodiversity and ecosystem scientific community, but to policymaking and human wellbeing around the globe.
The conceptual paper and workflow-timeline developed at the 1st Dahlem-type workshop in Seville, Spain, 14-18 October, formed the basis of this 2nd Dahlem-type Workshop, organised in Rome, Italy, from 2-6 December, this time coordinated by the LifeWatch ERIC CTO, Juan Miguel González-Aranda. This 2nd Dahlem-type workshop delivered the first prototype of the new LifeWatch ERIC Non-indigenous and Invasive Species Virtual Research Environment. The collaborative construction and deployment approach and the intense interaction between ICT and NIS experts made it possible to achieve definition of the requirements and needs of the scientific community and of the main architecture layers (application, e-Services composition, e-infrastructure integration, and resources) that underpin the VRE.