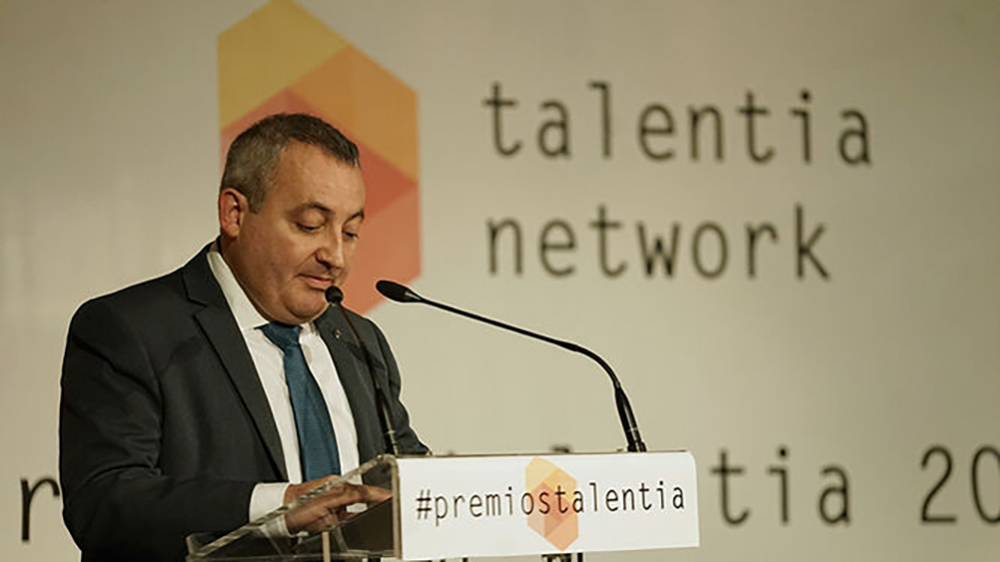 LifeWatch ERIC was honoured at the 2019 Talentia Awards in Seville on 18 December for its significant contribution to the environment and society's well-being. The European science and technology infrastructure for biodiversity and ecosystem research received the award for its provision of the essential technological tools to advance and promote research and management of natural systems in general, and biodiversity and ecosystem services in particular.
Dr Juan Miguel González-Aranda, Chief Technical Officer and Director of the LifeWatch ERIC Common Facility in Spain, while accepting the 'Society and Environment Award' on behalf of the infrastructure, was particularly commended as an Andalusian committed to the region and for his relentless dedication to the promotion and development of LifeWatch ERIC since 2009. As the only European Research Infrastructure Consortium coordinated and managed by Spain, the award comes as a true recognition of our CTO's commitment to the consolidation of LifeWatch ERIC in Andalusia.
"It is a great honour to receive this award. We are proud of our contribution to the Andalusian region," said González-Aranda. "But the technological tools and services provided by LifeWatch ERIC facilitate the development of models for the whole of Europe and underpin decision-making worldwide. Our work promotes sustainable development and informs the management and governance of natural resources under the effects of climate change".  
The 2019 Talentia Awards are presented by the Talentia Network Association (ATN), with the support of the Unicaja Foundation, RES Space, and the Ministry of Economy, Knowledge, Business and University of the Junta de Andalucía, with the objective of recognising initiatives that have an impact on the development and productivity of the Region. The ceremony was opened by Nuria Gómez, the Andalusian Council's Secretary of Regeneration, Rationalisation and Transparency.