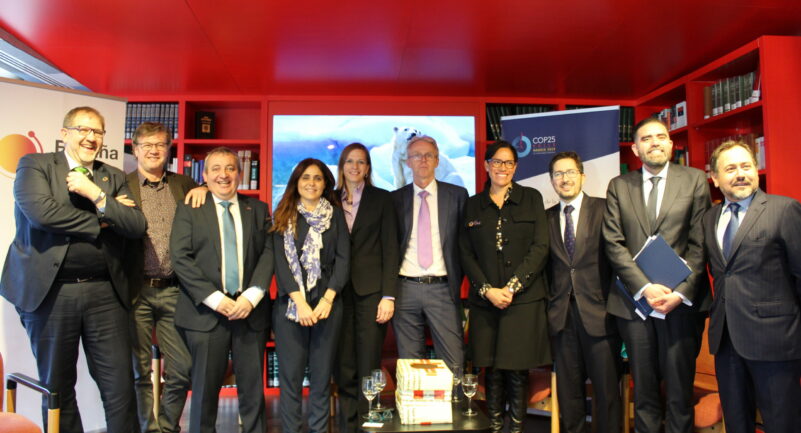 The 25th UN Climate Change Conference, originally planned for Chile, is taking place in Madrid, Spain, 2-13 December, 2019.  LifeWatch ERIC Chief Technical Officer, Juan Miguel González-Aranda and Francisco Hernández, Coordinator of LifeWatch Belgium, presented on Tuesday 10 December to the Round Table COP25: Opportunities & Challenges and the 2030 Agenda.
The event, co-organised by the Chilean and Spanish ambassadors to Brussels, Patricio Torres and Beatriz Larrotcha Palma, was supported by LifeWatch Belgium, LifeWatch Spain and LifeWatch ERIC, and hosted in the Instituto Cervantes, Brussels, by its Director, Ana Vásquez. The keynote address was given by Barbara Pesce-Monteiro, UNDP Office, Belgium, the UN Secretary General's representative to the UN and Belgium. 
The panel discussion moved from the vision of climate diplomacy to its implementation, covering experiences on mitigation and adaptation to climate change in line with the 2030 agenda. As the pre-eminent infrastructure for biodiversity and ecosystem research, combining the scientific community and national institutions, it is fundamental for LifeWatch ERIC to be part of these international strategic discussions on climate change.