Ecology Day 2020 in Portugal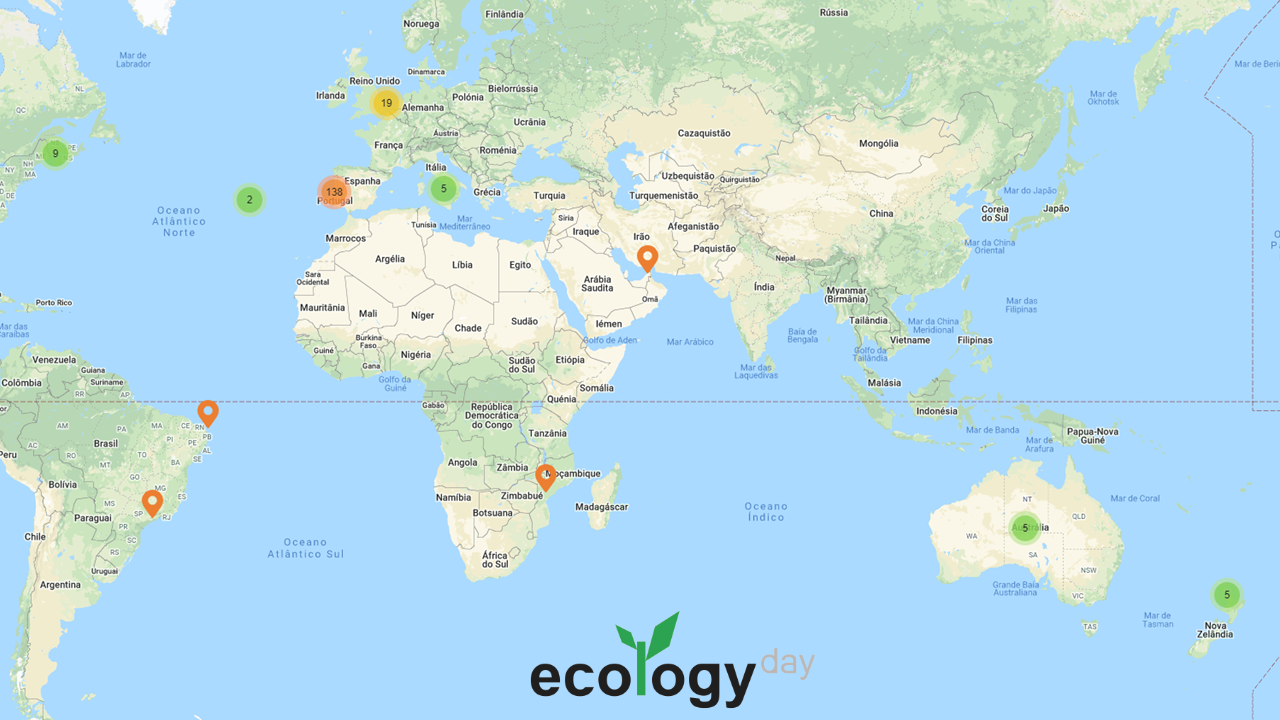 Ecology Day was firstly established in 2016, to celebrate the 150th anniversary of the date when Ernst Haeckel coined the term "ecology". The first event to mark this special date was held in Brussels at the European Parliament that same year, organised by the European Ecological Federation (EEF). From that year on, September 14 has been set as Ecology Day.
Inspired by this celebration in Brussels, the Portuguese Ecological Society (SPECO – Sociedade Portuguesa de Ecology), and the EEF have been promoting the concept since 2017, making the most of generous sponsorship from the UNESCO Portuguese Commission. This annual celebration of Ecology Day now occurs worldwide with the dual purposes of bringing ecology and ecologists closer to society, and promoting and fostering scientific literacy.
In 2019, Ecology Day stepped up to an international scale, and in 2020 SPECO proposed to EEF the launch of an online platform in which all interested institutions, researchers, associations and others could independently register their activities. This enabled a prompt submission of activities and resources, which were immediately made available to browse. As shown in the map above, this year there were over 150 activities spread across the globe. With a majority of digital, online offerings, the mobilisation towards this date was impressive, especially given the current state of public health worldwide.
In Portugal, Ecology Day 2020 was a big success, with SPECO contributing to events in many municipalities which provided their inhabitants with enriching ecology-related cultural and educational activities. Science centres, museums, universities, LIFE projects, research and educational institutions and environmental protection associations came together to offer the public a wealth of initiatives, such as guided tours (in-person and virtually), exhibitions, debates, seminars, webinars, workshops, challenges, games, short story sessions for children, book presentations, educational videos, murals and illustrations, and scientific articles, among others. The impact of these initiatives will be the subject of an in-depth assessment, whose outcomes will be published as soon as possible.
Bearing in mind that the on-going endorsement of this date by UNESCO depends on the number of initiatives organised, SPECO has been keen to reinforce and promote the events, and publicise the outcomes. To broaden and consolidate the celebration of this important date, and to highlight the relevance of ecology as an important arm of science, the Portuguese Ecological Society takes this opportunity to encourage all interested parties to start preparations for their contributions in 2021.