WCMB 2020 Virtual Conference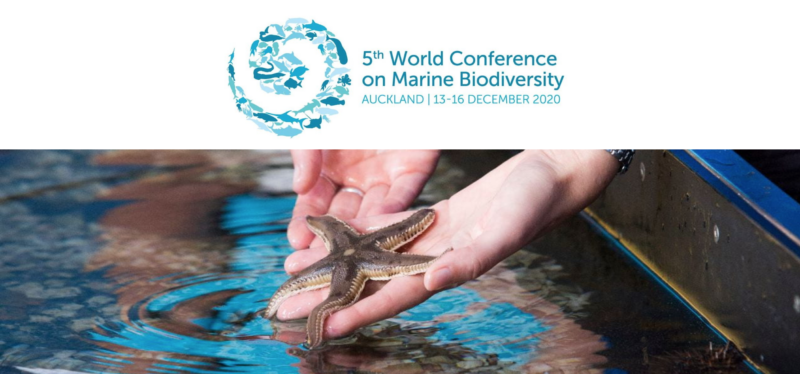 The World Conference on Marine Biodiversity 2020, Sunday 13-Wednesday 16 December 2020, will be fully virtual because of uncertainties in participants' ability to travel to Auckland. To accommodate an expected increase in participants, the deadline for submission of abstracts for e-posters has been extended to 1 October.
The conference programme will be designed to accommodate varying timezones. It will enable all participants to view all talks and posters, even those in parallel sessions, at a time of their choosing. All materials, abstracts, programme, posters, talks, keynote presentations, and 'breakout rooms' for live discussion between participants, will be organised through one website. Side events to encourage live interactions between participants will be organised.
Conference fees for WCMB 2020 have been greatly reduced, earlybird prices apply up to 1 November, and sponsorship has been obtained to cover over 100 participants from Developing Countries. Virtual registration includes:
• Access to the virtual platform and all sessions during the conference
• Access to recorded session content for up to three weeks after the conference has ended
• Access to view e-posters and chat with e-poster presenters
• Access to the Meeting Hub to connect with other virtual attendees.
WCMB 2020 welcomes presentations on all aspects of marine biodiversity, both fundamental and applied sciences. The year 2020 is significant in being a deadline for both Convention on Biological Diversity Aichi Targets and UN Sustainable Development Goals, including SDG 14 on the oceans, and is a starting point for 2030 goals and the UN Decade of the Oceans. Thus, contributors are asked to link their talks and posters to these events where possible. The focus will be to prioritise contributions that are of general appeal and wide interest and, to minimise the number of parallel sessions and maximise inclusivity, participants can expect to be restricted to one presentation per speaker.