Debut open access paper published in the Biodiversity Data Journal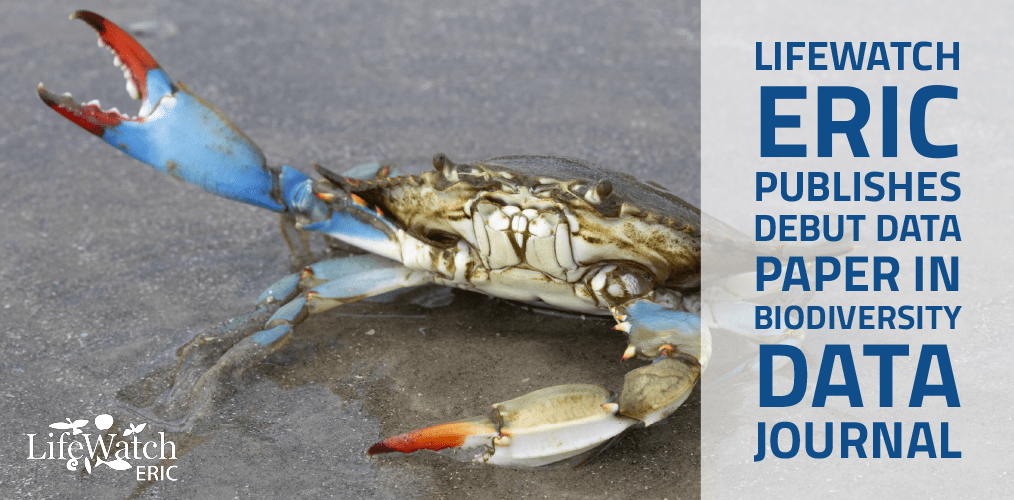 The "LifeWatch ERIC Collection of Data and Services Papers" published in the Biodiversity Data Journal is dedicated to the resources and assets developed, upgraded and used during the implementation of the Internal Joint Initiative (IJI), our flagship project focused non-indigenous and invasive species (NIS). The first open-access data paper in this series was published on 25 January 2022, entitled "An individual-based dataset of carbon and nitrogen isotopic data of Callinectes sapidus in invaded Mediterranean waters" (Di Muri et al.).
The paper presents compiled datasets of isotopic signatures of the Atlantic blue crab and its prey in invaded coastal and transitional habitats. The analysis of these data can be used to calculate the trophic position of the invader, evaluate its adaptation within new ecosystems and investigate changes in the structure and functioning of invaded food webs.
Having already colonised most of the eastern and central Mediterranean Sea and the Black Sea in recent decades, the Atlantic blue crab is currently widening its distribution towards the western region of the basin. Its impact within invaded habitats was assessed in a number of studies using stable isotope analysis, and Di Muri et al. have combined the results into a geo-referenced dataset.
The research was carried out within the context of the IJI, more specifically the 'Crustaceans Workflow', one of the validation cases used to develop an interdisciplinary Virtual Research Environment that utilises disruptive technologies to deal with the impacts of NIS on European native species, genetic diversity, habitats, ecosystem functioning and services, and to inform current practices in environmental management and policy implementation. Read about the second paper in the series here.