Meeting with IUCN at Transfiere 2022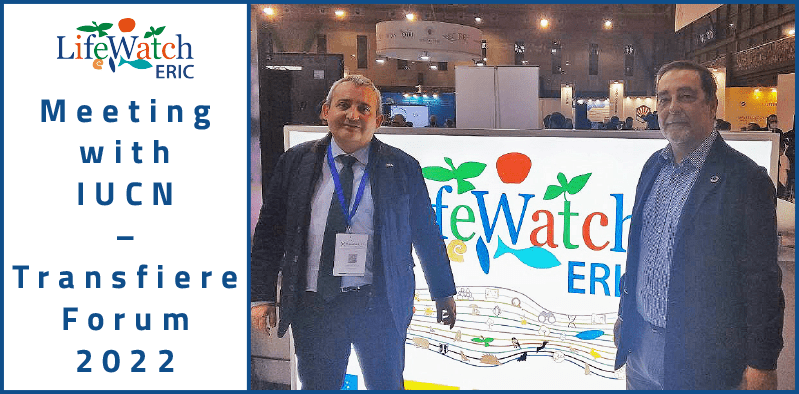 Last Wednesday 16 February, a meeting took place at the LifeWatch ERIC booth of the Transfiere Forum 2022 with Antonio Troya, IT Director of the IUCN, and Andrés Alcántara, the Corporate Development Department Director of the IUCN Centre for Mediterranean Cooperation, to reach an agreement focused on Mediterranean ecosystems. The IUCN also specialises in collaboration through structural funds and Horizon 2020.
As is well known, IUCN is a democratic Union that brings together the most influential organisations in the world and the best experts in the sector, in a combined effort to conserve nature and accelerate the transition to sustainable development. More specifically, the main objective of IUCN-MED is to influence, promote and help Mediterranean societies to achieve both the conservation and sustainable use of natural resources, working towards sustainable development.