BiCIKL Project wraps up the first year of integrating FAIR data on biodiversity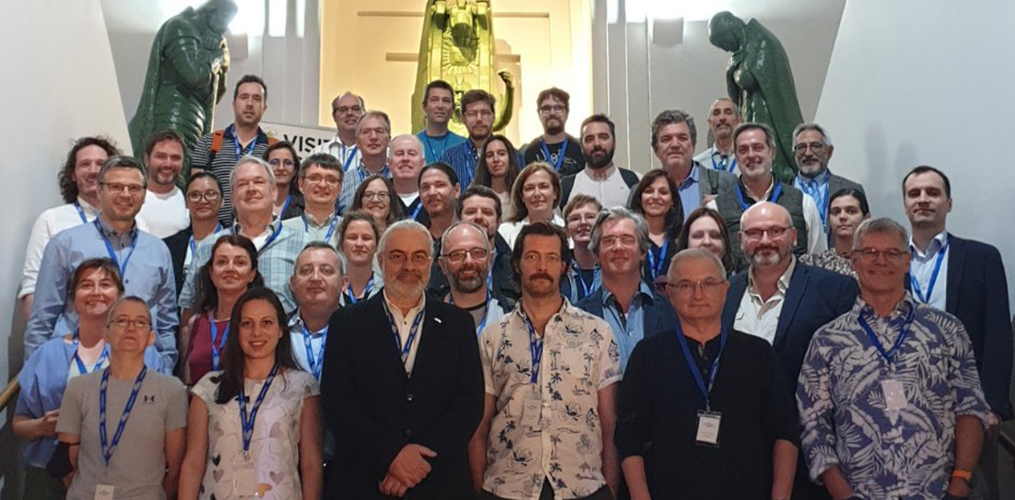 The fourteen partners of the BiCIKL Project met in Seville (Spain) for their first physical meeting at the beginning of May, one year after the start of the project, whose mission is to catalyse a top-down culture change in the way researchers work with data about the world's biodiversity at each step of the research process.
"We will cultivate a more transparent, trustworthy and efficient research ecosystem," were among the words to remember from the meeting's opening, summarising the rationale behind BiCIKL.
Hosted by LifeWatch ERIC, the event at La Casa de la Ciencia provided fertile ground for new ideas, as partners spent three days together discussing and analysing how their tools, workflows and platforms have evolved during the past year – and their next steps toward improvements in retrieving, preserving and linking different sources of biodiversity data.
The meeting had a strong technical focus on the transition from one-sided, uni-directional linkages between biodiversity data and infrastructures to more complex bilateral and multi-directional connections across various types of FAIR and open data.
Dr Joe Miller, Executive Secretary of GBIF — the Global Biodiversity Information Facility — provided an initial framework for the discussions by placing the work of BiCIKL within the framework of the alliance for biodiversity knowledge. 
So far, such links are mainly possible within the scientific publishing process, but that's going to change.
"What researchers and research infrastructures would find particularly useful and enjoyable is that – as a result of our joint efforts at BiCIKL – scientific literature will become an integral part of the biodiversity research lifecycle,"  said Prof Lyubomir Penev, BiCIKL's Project Coordinator, founder and CEO of Pensoft Publishers. "We are working on several workflows and tools that continue to facilitate the biodiversity publishing of the future even after the project's end."
"The most important outcome of this meeting is the return of the BiCIKL community vis-à-vis", the Partners say, without forgetting what will be next, "Much of the knowledge about biodiversity is largely imprisoned in an ever-growing corpus of 500 million pages of scientific research publications. We are trying to liberate that information as data, make it permanently available from the Biodiversity Literature Repository, and improve international standards and practices more broadly. We include adequate support text, answering questions about biodiversity and data mining applications.
Visit BiCIKL Project's website at https://bicikl-project.eu/. 
Follow BiCIKL on Twitter and Facebook. Join the conversation on Twitter at #BiCIKL_H2020.
To learn more about the projects LifeWatch ERIC is involved with, visit our Related Projects page.