Rolling Out Season 2 of the LifeWatch ERIC Podcast "A Window on Science"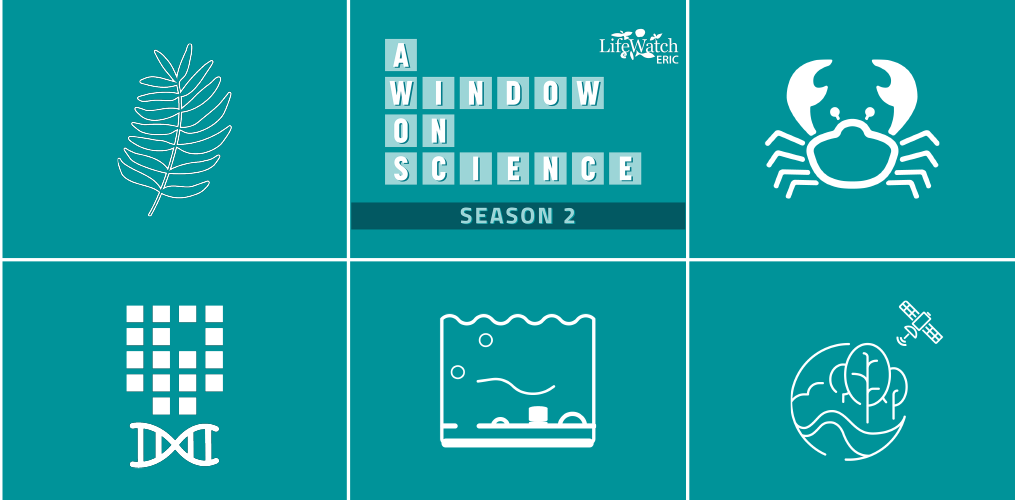 While the first LifeWatch ERIC podcast season focused on the Internal Joint Initiative, the construction of Virtual Research Environments, this second season draws on the experiences of the scientists and ICT specialists involved in the five validation cases used to develop said Virtual Research Environments. Five investigations into the impact of Non-indigenous and Invasive Species on a range of environments suffering from climate change and anthropogenic pressures.
Over the next three months, therefore, you will hear from the terrestrial and marine researchers, ICT technicians and software engineers, molecular geneticists and data managers who worked together in trans-disciplinary teams to construct and test five workflows – pipelines of data sourcing and processing – to make that research possible at scales never achieved before. The LifeWatch ERIC podcast season 2 "A Window on Science" features:
Wednesday 11 May: The Atlantic Blue Crab
Wednesday 25 May: ARMS. Hard-bottom communities
Wednesday 8 June: Metabarcoding
Wednesday 22 June: Ailanthus, and
Wednesday 6 July: Biotope.
Don't forget that these LifeWatch ERIC podcasts, as well as being embedded in our website portal (find all of Season 1 here and the live episodes of Season 2 here), are also available on Spotify, Google Podcasts, Apple Podcasts, and Amazon Music.