All Hands on Deck to Define the LifeWatch ERIC Roadmap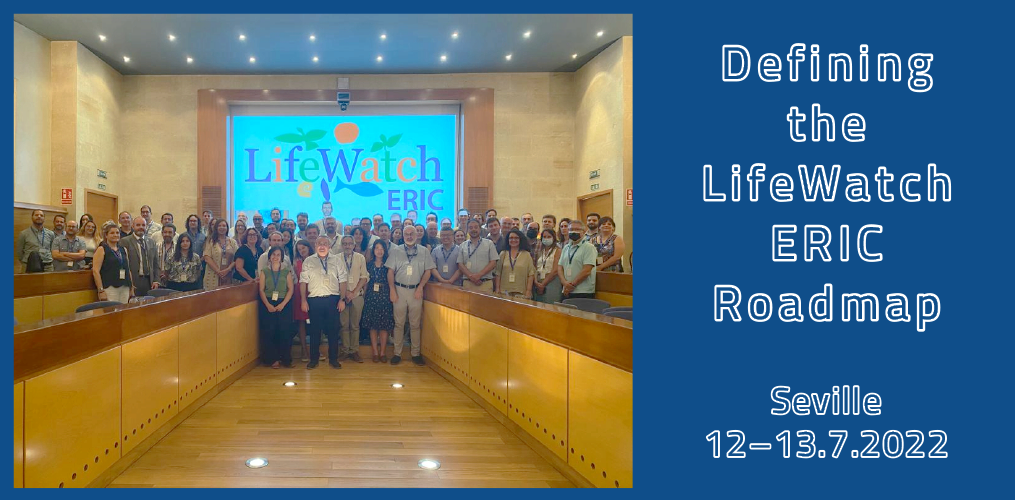 Circa eighty members of the LifeWatch ERIC Common Facilities and representatives of the Member States gathered in the LifeWatch ERIC ICT-Core headquarters in Seville on 12 and 13 July for a meeting on the future of the Infrastructure.
Kicking off the two-day proceedings were Executive Board members CEO Christos Arvanitidis, CTO Juan Miguel González-Aranda and CFO Lucas de Moncuit, who presented the LifeWatch ERIC Strategic Work Plan for 2022–2026, and José Carlos Álvarez Martín, Managing Director of the Agricultural and Fisheries Management Agency of Andalusia, who stressed the importance of the collaboration between LifeWatch ERIC and the Andalusian Region, for the sustainable development of the region, particularly in the field of agroecology.
Overall, the strategic objectives of the meeting were to plan and coordinate the work of the Common Facilities and Member States, through their Distributed Centres, to achieve the strategic objectives at the heart of the new strategic working plan and of the many projects in which the research infrastructure is currently engaged. The expertise available within LifeWatch ERIC is wide-ranging, from ecology to ICT, from agronomy to metagenomics, just to name a few examples – hence the added value of the infrastructure's capacity to actively contribute in multiple domains, both scientifically and technically.
The work was organised in plenary and parallel sessions, the latter divided along the three working groups corresponding to three main branches of activities:
DemeterWatch, cementing Agroecology as one of the infrastructure's key activities run through many projects like ALL-Ready, Agroserv, Andalusia ERDF, Smart Food and resulting into the establishment of a core group and a roadmap to coordinate activities in this domain;
HermesWatch, advancing in the co-deployment and co-maintenance of the ICT Infrastructure and restructuring current working group organization;
Strategic Working Plan implementation, Andalusia ERDF and EU funded projects, translating the Strategic Working Plan into a practical plan which will guide LifeWatch ERIC until 2026, and analysing ERDF and EU-funded projects tasks, activities and deliverables to engage Common Facilities and Distributed Centres in further Research Collaboration within this framework.
Concluding the two days' activities, the group worked together to define the first version of the LifeWatch ERIC Actionable Roadmap, with the mission of devising, structuring and accelerating the automatic interoperability of data, resources and open digital services for the benefit of researchers, and with the ultimate goal of accurately informing decision-making on climate change and on the protection of biodiversity throughout the planet.