A Plenary Dedicated to Biodiversity in Support of the SDGs | The UNGA77 Science Summit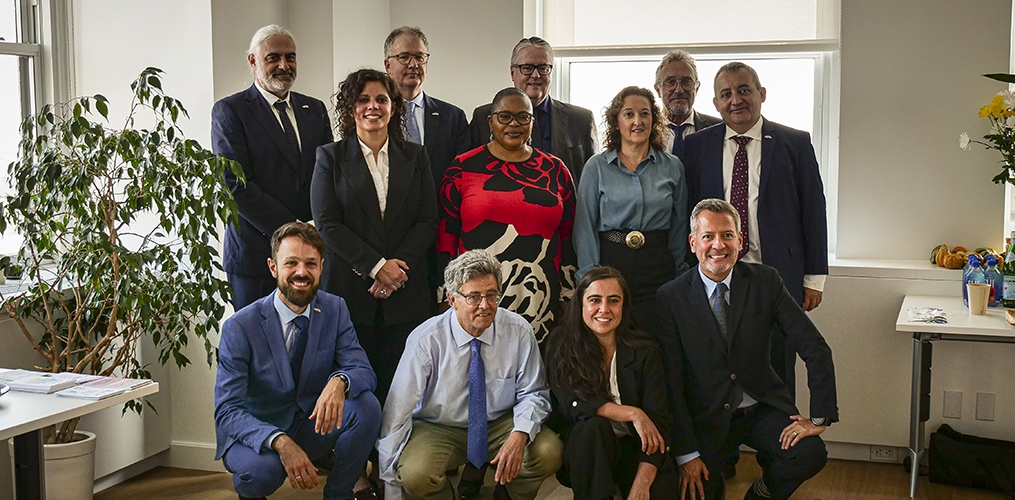 The Biodiversity Plenary at the Science Summit held to coincide with the 77th United Nations General Assembly (UNGA77) was convened by LifeWatch ERIC and GBIF (the Global Biodiversity Information Facility) on Friday 16 September. The event brought together representatives from governments, research infrastructures and data repositories, with demonstrations of collaborative research systems and examples of innovative digital technologies to facilitate the society to meet the challenge set by the SDGs to preserve ecosystems, through better informed decision-making that is firmly rooted in science.
With the support of the European Commission (European Regional Development Fund) and the Government of Andalusia, Spain, and organised and moderated by ISC Intelligence in Science (advisory firm specialised in science, technology and policy), the hybrid summit saw real engagement in global science cooperation with representation from Bulgaria, Cambodia, Canada, Colombia, Ecuador, Finland, Ghana, Greece, Mongolia, Nigeria, Peru, Portugal, South Africa, Spain, Uruguay, and the USA. Recommendations made at the conclusion confirmed the centrality of open data in attaining Sustainable Development Goals numbers 14, Life below Water, and 15, Life on Earth. 
The free availability and interoperability of biodiversity and ecosystem data globally is essential to solve the interrelated challenges of climate change, pollution, and biodiversity loss, and the involvement of indigenous knowledge was acknowledged as being critical in identifying and implementing local solutions to these complex and global matters. Aligning policies, priorities and protocols will provide an enabling regulatory environment that will allow communities around the world to exchange data and interpret science-based knowledge with confidence.
The meeting, held in the Extenda office of the Permanent Mission of Spain to the United Nations in New York, provides a springboard to preparing input for the United Nations Summit of the Future, which will take place during UNGA78 in September 2023. LifeWatch ERIC and GBIF were thanked at the end for providing powerful leadership in convening the summit.
Watch a recording of the full Plenary on the LifeWatching Science Channel.