Semantic Synergies at the OntoPortal Alliance Workshop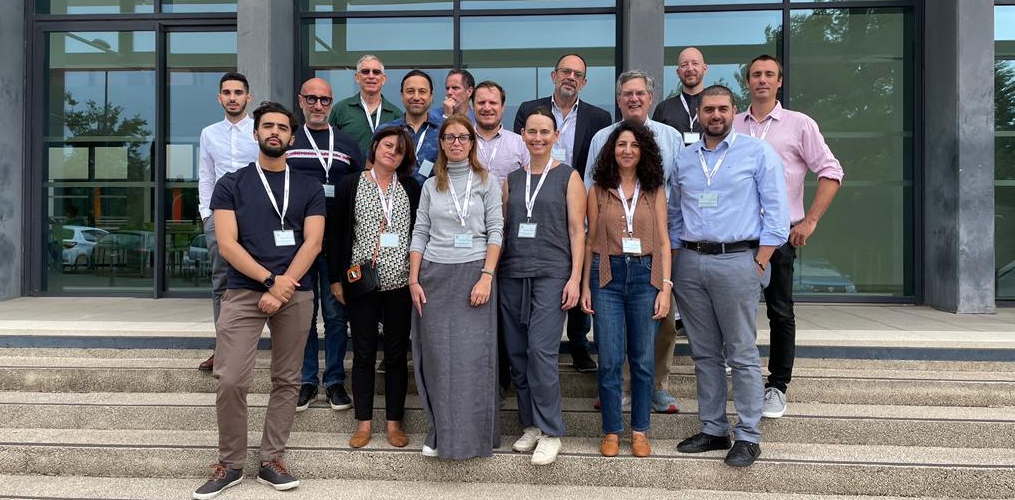 At the end of September, members of the team from LifeWatch ERIC and LifeWatch Italy were in Montpellier, France, for the OntoPortal Alliance Workshop. The OntoPortal Alliance is a consortium of research and infrastructure teams (and one SME) dedicated to promoting semantic and ontology services—in science and more—based on the open, collaboratively developed OntoPortal open-source software. Teams in the Alliance develop and maintain several openly accessible semantic resource repositories. This includes BioPortal, the primary and historical source of OntoPortal code, but also AgroPortal, EcoPortal, MedPortal and MatPortal.
The 2022 OntoPortal Alliance Workshop's main goal was to consolidate the OntoPortal Alliance organisation and shared agenda. External parties interested in re-using and/or participating to the development of OntoPortal, or more generally interested in the management of ontologies and other types of semantic resources (terminologies, vocabularies, thesauri, etc.) were also welcome at the event, which included an open tutorial on "Setting up your appliance" (for condensed technical information on how to quickly deploy your own ontology repository). 
During the session, the representatives from the anthologies repositories discussed how they plan to use the ontology repositories provided by the alliance. Nicola Fiore, Xeni Kechagioglou (LifeWatch ERIC) and laria Rosati (LifeWatch Italy) presented EcoPortal, the repository of semantic resources developed by LifeWatch ERIC and co-managed with the Italian national node, to brainstorm its next evolution together with the alliance partners. Such synergies are fundamental to ensuring the coordination of the development of semantic resources for scientific research.