LifeWatch ERIC presence at Climate Investment Funds deliberation on Gender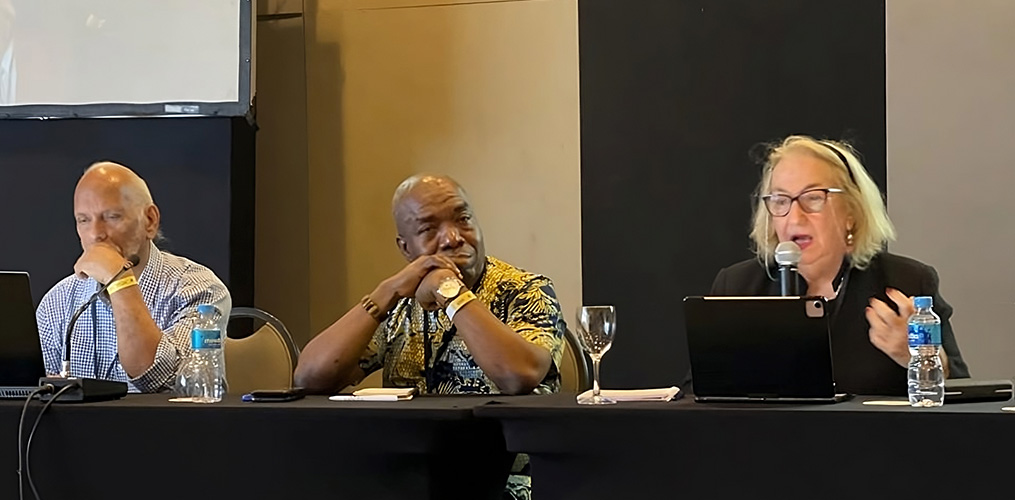 On 27 June 2023, at the 15th anniversary meeting of Climate Investment Funds (CIF) in Brasilia, ministers from 14 countries released a declaration emphasising that climate change is a global challenge that affects us all but especially developing countries that may have fewer resources to handle these changes. Our International Gender Officer Africa Zanella attended the CIF meeting in Brasilia, pictured here with delegates from Kenya and Nepal. She is CIF Gender Focal Point and represents civil society, helping integrate gender with climate funding programmes.
She is also an official observer of the World Bank, which met with the Multilateral Development Banks (MDBs). They discussed allocating funding for mitigation and adaptation to climate change programmes. During the meeting, Brazil, Fiji, Indonesia and other African Nations made collaboration and investment proposals. The Global committee considered a Nature People Programme and renewable energy funding.
Ms Zanella's overviewed policy and programmes presentation at Brasilia's capacity building panel session. Her presentation, 'Gender Integration for Climate Investment Fund Projects', shows a lack of progress towards gender parity. This is a catastrophe for the future of our economies, societies and environment, she said. 
There is an urgent need to promote women's employment in renewable energy and agricultural technologies through internships, quotas, skill training and human resource policy reforms.