"A Window on Science" podcast comes of age and gets a new page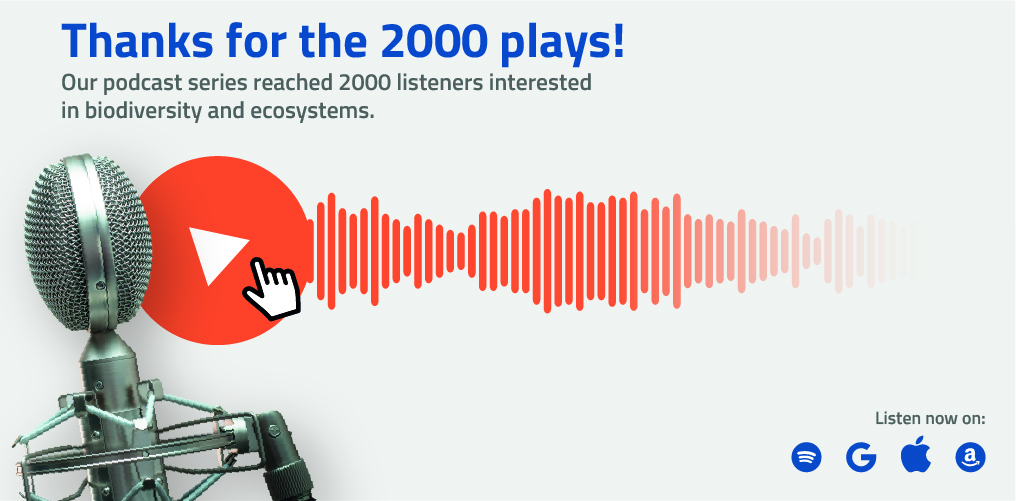 Are you looking for new podcasts on science? We have you covered! The LifeWatch ERIC podcast 'A Window on Science' in 16 months has achieved 2.000 plays. We have published 38 interviews on subjects varying from Open Science to Invasive Alien Species, and now they are easier to find on this dedicated podcast page, all searchable by topic.
'A Window on Science' started in March 2022 to raise awareness in the scientific community about the High-Powered Computing facilities available in the cloud for biodiversity and ecosystem research. The innovative analytical and modelling tools in the Virtual Research Environment allow researchers to use each other's data and expand their work's geographic and temporal scales. The resultant science-based information is then more relevant to policy-makers and politicians who need to fight against climate change.
LifeWatch ERIC podcasts on science were chosen as the most easily accessible format to make accessible research topics by anyone. They are accessible anytime, anyplace, and are also available on Amazon, Apple, Google and Spotify platforms. The informal conversations can explain to non-specialist audiences the sometimes-opaque language of science, one item at a time.
That choice seems to be paying off. On 12 July 2023, we passed the 2.000 downloads milestone, but this is just the first step. In the future, we want to include more topics for scientists and anyone concerned about the environment.
Feel free to share the link with your friends and family. Help spread the word that LifeWatch ERIC brings together scientists from various disciplines to help save the planet: www.lifewatch.eu/podcasts/.