CODATA Vocabulary Symposium 2023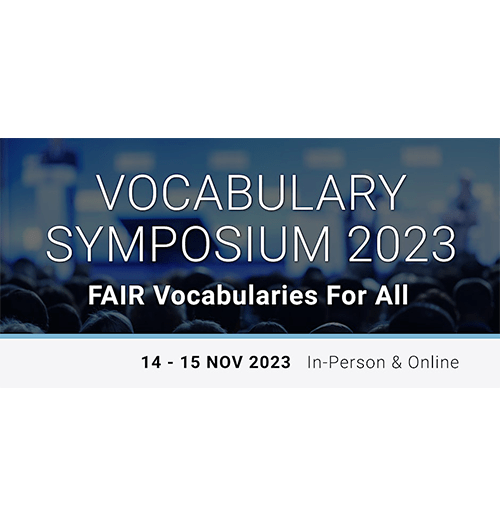 Acton and online, Australia, 14-15 November 2023.
This two-day hybrid event aims to bring together professionals from diverse domains, including research, government, and industry, to promote various approaches to utilising, developing, publishing, and sustaining vocabularies.
The Symposium will delve into global and Australian initiatives, showcasing the impact and value of FAIR (Findable, Accessible, Interoperable, and Reusable) vocabularies, emphasising their role in maximising the reusability of data within and across different domains.
This event is open for participation to anyone interested in vocabulary, including informatics professionals, researchers, data managers, infrastructure providers, vocabulary publishers, librarians, and policy developers across the research, government, and industry sectors. For more information, please visit this page.