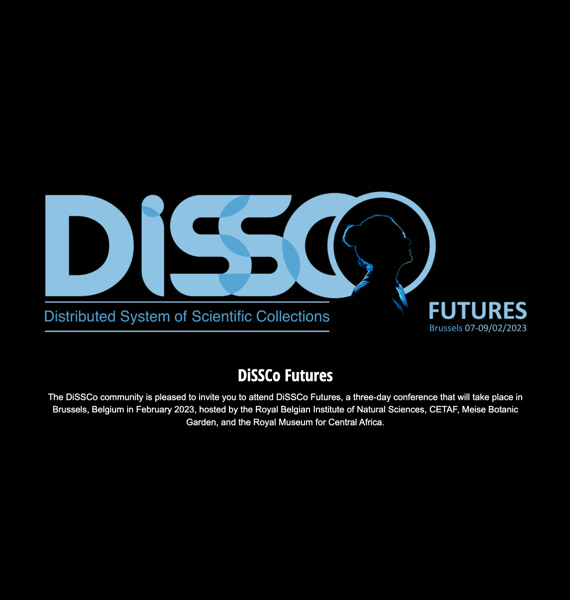 Brussels, Belgium, 7–9 February 2023.
The DiSSCo community is pleased to invite you to attend DiSSCo Futures. The three-day conference that will take place in Brussels, Belgium in February 2023, hosted by the Royal Belgian Institute of Natural Sciences, CETAF, Meise Botanic Garden, and the Royal Museum for Central Africa.
Timings: Tuesday, 7 February 2023 – 12:00 pm CET to Thursday, 9 February 2023 – 12:30 pm CET
LOCATION: Auditorium of the Royal Library of Belgium, Mont des Arts 28, Brussels
February 2023 marks an important moment in the goal to integrate European natural science collections as a common scientific infrastructure. Three projects – SYNTHESYS+, DiSSCo Prepare, and MOBILISE – critical to this endeavour, will end. To mark this moment, DiSSCo Futures brings together the project participants and stakeholders, among which scientists from the taxonomic research and bio and geo-diversity data domains, collection managers, research infrastructures and international initiatives, policy makers and businesses, to celebrate the success of this work and plan the next steps of the DiSSCo common research infrastructure.