RDA/EOSC Future satellite event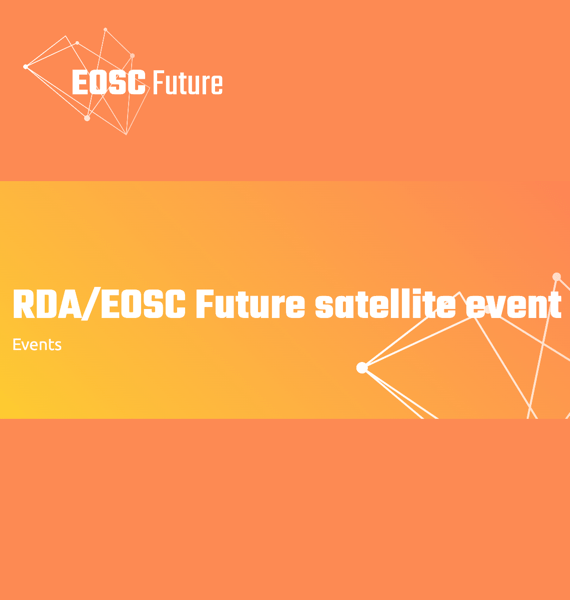 Gothenburg, Sweden, 20 March 2023.
Building blocks of Global Research Commons – Europe and beyond
On 20 March 2023 from 12–5pm CET, EOSC Future and the Research Data Alliance (RDA) are organising a satellite event in conjunction with the RDA 20th Plenary Meeting in Gothenburg, Sweden (21–23 March).
Under the heading, 'Building blocks of Global Research Commons: Europe and beyond', the half-day event will touch on the main issues related to practical implementation of research commons. To this end, the event will attract an international audience of key actors involved in implementing research commons at disciplinary, regional or national levels, funders, data experts, technical managers, and in general.
Panellists will open with global perspectives on implementation approaches, examining themes and challenges of assembling the main features of a research commons. The second part of the event will showcase examples of how RDA's diverse data community are tackling challenges.
EOSC Future will also share examples, via its RDA Open Calls programme, related to the practical aspects of implementation such as:
interoperability
discovery
upskilling
KEY TAKEAWAYS
Do you want to get a deeper understanding of the different types of global research commons and their priorities? What about examples of roadmaps and frameworks for overcoming challenges associated with global research commons as well as an understanding of research community needs? This event will provide an opportunity to learn about different approaches and examples of implementation, with the ultimate goal of supporting global coordination and alignment for such research commons.
REGISTRATION – COMING SOON!
Registration will open later in 2023.
In the meantime, you can find more information about the programme via the RDA Plenary 20 site.
About RDA
With over 12 500 members from 145 countries, the Research Data Alliance (RDA) provides a neutral international, community-driven forum where data professionals come together to develop and adopt infrastructure that promotes data-sharing and re-use. Read more about RDA here. RDA is well-placed to contribute to developing disciplinary standards from EOSC coming from its grassroots community.
Updates on the EOSC Future website.